What we are known for:
Our passion and love for design. We are committed to producing our best work and creating inspiring and purpose-driven environments for our clients.
Key to a successful project outcome:
A detailed grasp of the client's requirements is a must, and we also explore and fine-tune ideas and concepts with them along the way. Team effort between our business partners, like different sub-contractors, is essential for good quality, service and efficiency in our work.
What we want to explore in 2023:
We want to create greater educational content on social media related to important interior design topics, and share our own experiences as interior designers.
A good designer should…
be able to increase the value of the homes they design. Good designs such as efficient space planning add to the lifespan and property price of the home, and will benefit the owner.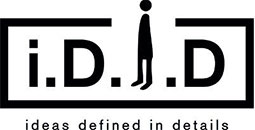 wynn@idid.sg
/ (65) 6386 1445 / (65) 6386 1449 /
idid.sg
/ 160 Paya Lebar Road, #02-01, Orion @ Paya Lebar, Singapore 409022