Who we are:
We are a team of dynamic individuals who possess specialised skills in various interior concepts. Our focus remains constant – our clients and their unique way of life. Our designs are made meaningful only because they are attuned to the homeowner's lifestyle, habits, and use of a space.
Best design advice:
A home is often a lifetime commitment; having a designer whom you can trust and have open communication with is not only priceless, but makes delivering the home of your dreams a much simpler and smoother affair.
Focus for 2022:
We would like to create more innovative space-saving features within homes, especially since more shoebox apartments are being built. With remote work becoming commonplace, our aim is to achieve comfortable yet productive environments for people to live and work in. Finally, studies show that Singaporeans are one of the most sleep-deprived in the world. We want to play our part in resolving that issue by designing restful spaces that can rejuvenate our clients.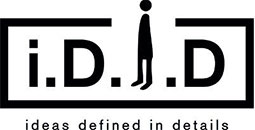 wynn@idid.sg
/ (65) 6386 1445 / (65) 6386 1449 /
idid.sg
/ 160 Paya Lebar Road, #02-01, Orion @ Paya Lebar, Singapore 409022