Text by Lookbox Living
#1 Coffee Table + Desk
The extending feature of the multipurpose Créme Coffee Table (top) comes in handy when you need an elevated tabletop. It reveals more storage within, and on the other side, drawer space and a pull-out shelf to corral all bits and ends.
Available at Commune, www.thecommunelife.com
#2 Modular Storage with Drop-Down Tabletop
The iconic modular storage String System gets an update with the Tiny cabinet, a handy flip door addition with a mirrored back wall. This storage unit is compatible with all 30cm-deep String furniture configurations. The mirrored surface adds visual depth to the cabinet while the drop-down door offers a tabletop for holding lightweight items.
Available at Danish Design Co, www.danishdesignco.com.sg
#3 Bed + Storage
Is your bed taking up the entire room? With the Alcove Bed's five storage compartments in well-considered locations, store all your bedside essentials at hand and eliminate the need for a nightstand. Made of solid teak, the frame comes in three different sizes – Queen, King and European King.
Available at Soul & Tables, www.soulandtables.com.sg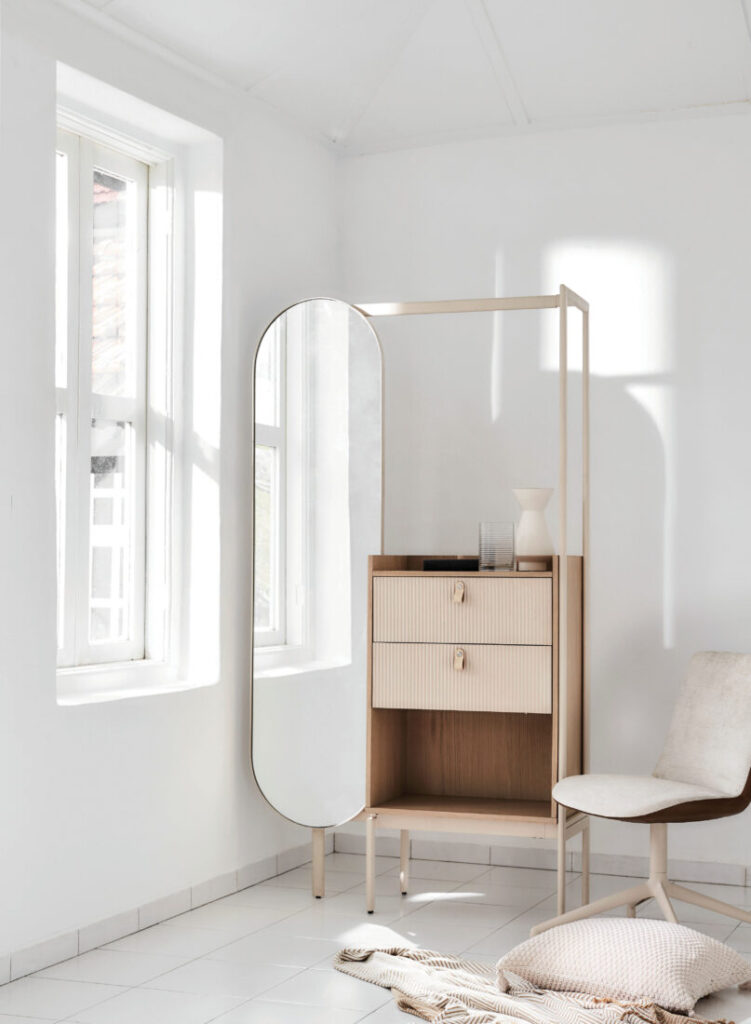 #4 Dresser + Room Divider
As good as a luxurious vanity, the Créme Valet Stand takes up minimal floor area while the full-size mirror makes it easy to do makeup and outfit checks. With its tall stature and light-asair stiletto legs, you can even use it as a sleek divider to segregate the sleeping quarters from the dressing area.
Available at Commune, www.thecommunelife.com
#5 Build what you need…
A sofa for play and rest, the multipurpose Playand Sofa Series allows both children and adults to build whatever their imagination and needs lead them to create. It comprises six modular foam pieces to unleash countless possibilities (mattress, ottoman, slide and fort; just to name a few) and can be stacked neatly for more floor space.
Available at Playand, www.playand.store
We think you may also like A tiny apartment with transformable spaces
The products in this article first appeared in Lookbox Annual 2023
---