Home Type: HDB maisonette
---
Text by Olha Romaniuk
Neutral colours dominate this HDB maisonette, but it is the details that truly captivate the eye. The living room console in light wood finish illustrates the beauty of symmetry with rhythmic slats and groove lines that bestow depth and tactility to this utilitarian object.
With the owner's request to have a large and open kitchen, Inizio Atelier merged the kitchen and the yard to create a contiguous space. It is defined by an island counter that serves as an eat-in kitchen. By playing with ceiling design details, and flooring and cabinetry finishes, a small and subtle distinction is drawn to distinguish the kitchen space from the adjacent living area.
The design team wanted to optimise the natural light flow so that the homeowners would get to appreciate the home's airy and vibrant atmosphere. The decision was therefore made to relocate the dining area next to the balcony. With that, natural light baths the communal space in serenity. Neutral tones and materials were implemented throughout to heighten the sense of calm.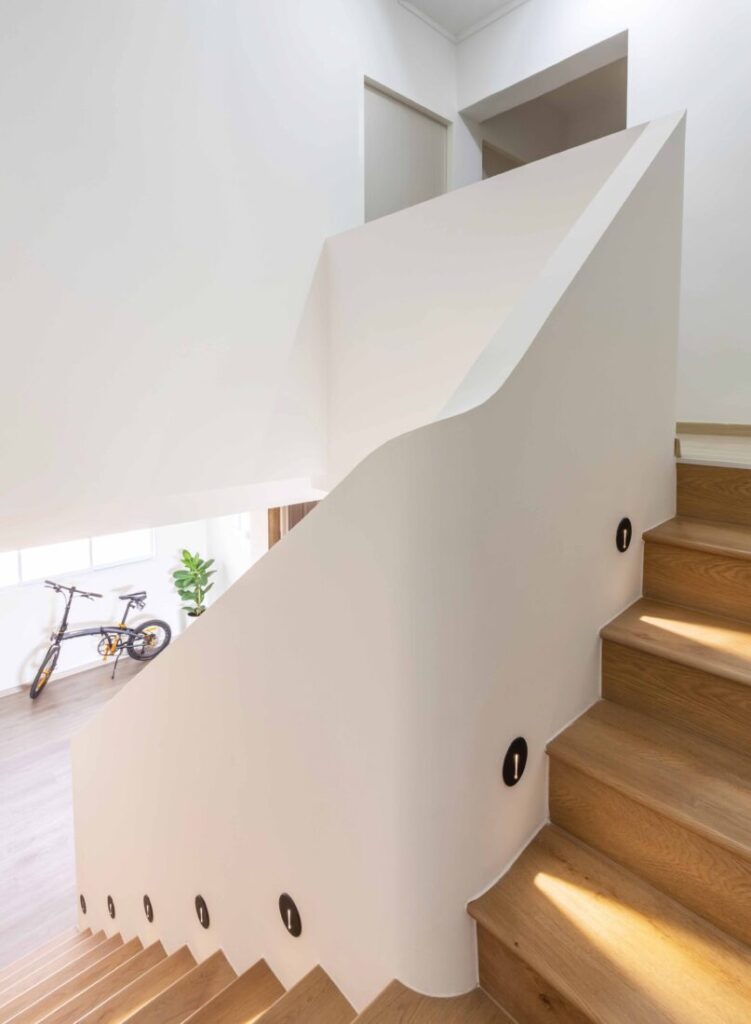 The staircase connecting the two floors of the maisonette is a sculptural piece with softened corners and fluid contours. To bring an additional sense of softness to this transitional space, wood is used for the stairs, coupled with the warm lighting accentuating the select stair treads.
Inizio Atelier
www.inizioatelier.com
www.facebook.com/inizioatelier
www.instagram.com/inizio_atelier
See their profile
---
---