Text Redzman Rahmat
Images courtesy of Design Intervention
It's no secret that the interior design industry in Singapore is over-saturated. With a low barrier of entry into the trade, many new companies pop up, only to quietly close down within a couple of years. But the ones that thrive are the ones that make the biggest impact, and not just to the clients but to the design industry as a whole.
Take Design Intervention for example. This 14-year-old design discipline has grown exponentially to become one of Singapore's most respected design studios. Helmed by founder Nikki Hunt and partner Andrea Savage, Design Intervention has made news, won awards, and even represented Singapore on both regional and international levels.
"It's always nice to have a pat on the back," says Nikki, humbly brushing aside the accolades. "But awards have been far more than a recognition of our work. They have always been a spur for us to innovate and to push for even higher standards."
Design in the details

At the core of Design Intervention's acclaim is its aptitude for highly personalised designs, lush interiors and meticulous attention to details. "Over the years, we have worked on some truly opulent projects as well as some streamlined and understated ones," says Nikki. "Our projects tend to look very different, depending on the client. But the one true commonality is the attention to details. We believe that comfort and function should not be sacrificed for the aesthetics."
"Our job as a designer is to understand the individual psyche of each homeowner so we can create an environment for them where they can truly 'feel at home'," says Nikki, when asked about the firm's design process. "Homes are liveable, working spaces and our job is to create sanctuaries for our clients where their every need and design is anticipated and where they can feel rejuvenated and restored."
Taking the top spot

With its position as one of the leaders in residential design, Design Intervention has been an active supporter of Singapore's fledgling design industry. Nikki and Andrea actively foster local (and soon to be regional) talent through its own Young Designers Award (YDA) programme. Nikki explains that they implemented the awards as a way to highlight the importance of the needs of the private residential consumer. "Unfortunately, most Design degree syllabus don't focus on residential design," she continues. "The idea of the YDA was a reaction to the challenges that we face, as business owners, to seek new staff with knowledge of the residential design industry."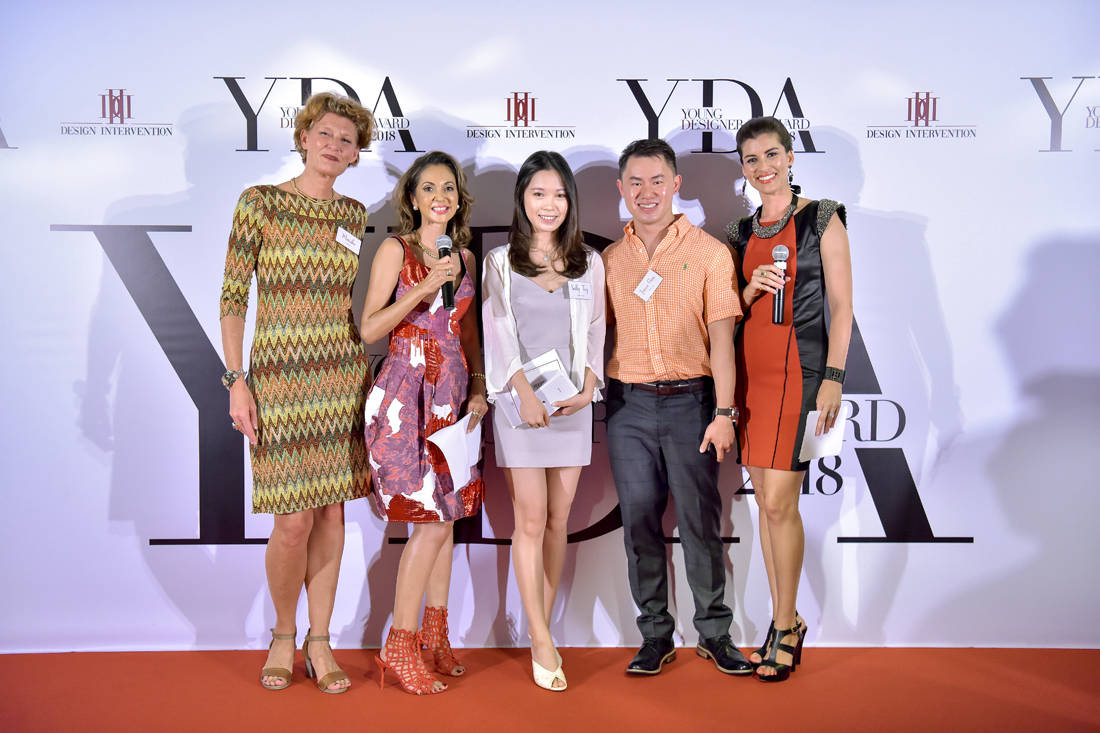 As stalwart supporters of the interior design industry, Design Intervention is also part of the jury panel for Lookbox Design Awards 2018. "Design awards play a critical role in raising industry standards, and we are thrilled to be part of this worthy initiative," Nikki shares.
"In Singapore, the design industry is still very much in its infancy. Events such as the design awards help us to highlight the very best of what's possible. The awards are not only raising standards; they are also raising the profile of the industry. This is imperative if we are to attract talent that will enable the Singapore design industry to compete on the world stage."
Design Intervention
www.designintervention.com.sg
* This article first appeared in Lookbox Living #56 (Aug-Oct 2018)
We think you may also like 6 dreamy private apartments by Singapore designers
---
---