Text by Jasmine Goh
When decorating our homes, we often neglect the sense of smell but the right scent can sometimes complete the perfect mood you want to achieve. Add depth and character to your personal space with these selections of scented candles, rooms sprays and scent diffusers.
Fill your home with a fragrance from Tom Dixon's Scent Elements collection. The Water scent is crafted to be a cool and sharp fragrance with a hint of maritime saltiness. Base notes include cedarwood, amber gris, and musk. For a lighter floral fragrance, go for Air, a scent identified with white tea, Neroli oil, orange flower and white musk. Tom Dixon is available in Singapore at Xtra.
If you're looking for your favourite lemongrass scent diffuser from Mt Sapola, head to Hysses instead. The homegrown aromatherapy company has taken on a new brand identity as Hysses and continues to carry the same essential oil-based products like the all-time popular lemongrass scent and the bergarmot-geranium scent. Suitable for everyday use, bergamot-geranium is a refreshing scent with citrusy-bitter notes.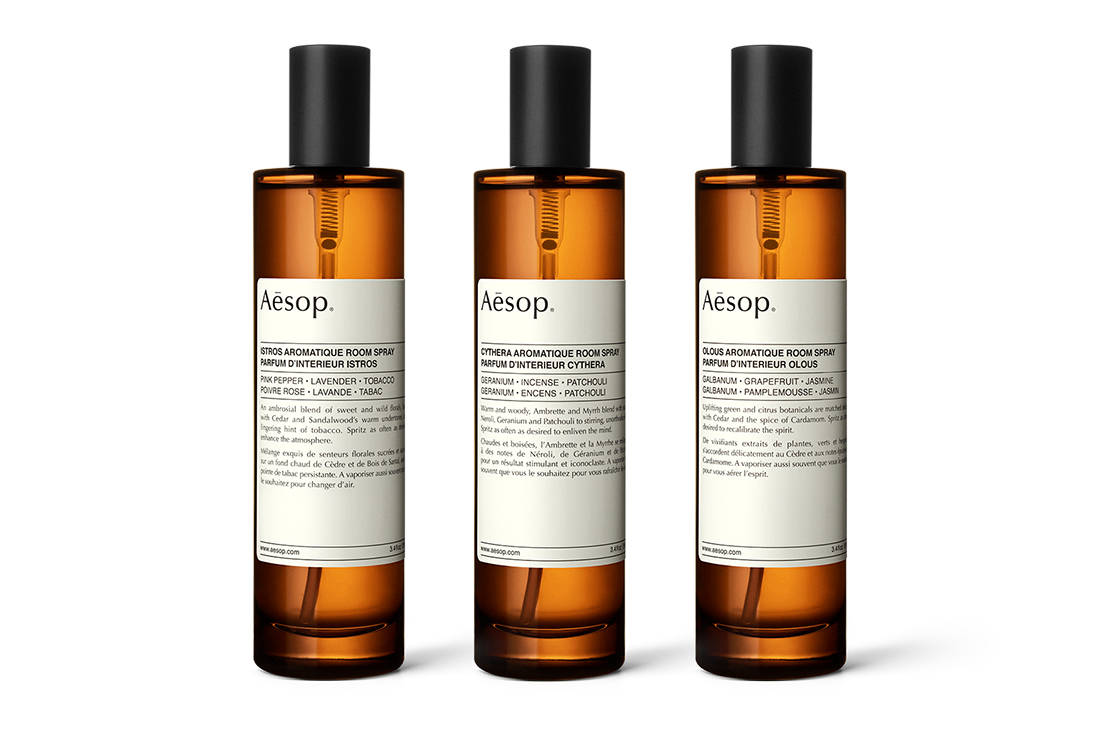 Enliven the atmosphere of your room with Aesop's collection of aromatique room sprays. Choose from three distinctive new scents: Istros – a floral and smoky aroma; Olous – a blend of green and citrus botanicals; and Cythera – a warm, woody and spicy fragrance. Inspired by selected ingredients in the current range of oil burners, each of these aromatique room sprays carry a sense of familiarity in its robustness and complexity.
---
---