Home Type: 3-bedroom condominium
---
Space-challenged apartments are a common problem for many homeowners in Singapore, so it's hardly surprising that most design briefs call for storage, and lots of it.
It was the same for the residents of this private apartment along the west coast, who wanted the designers from Story of Us to help them re-configure their home to accommodate more storage.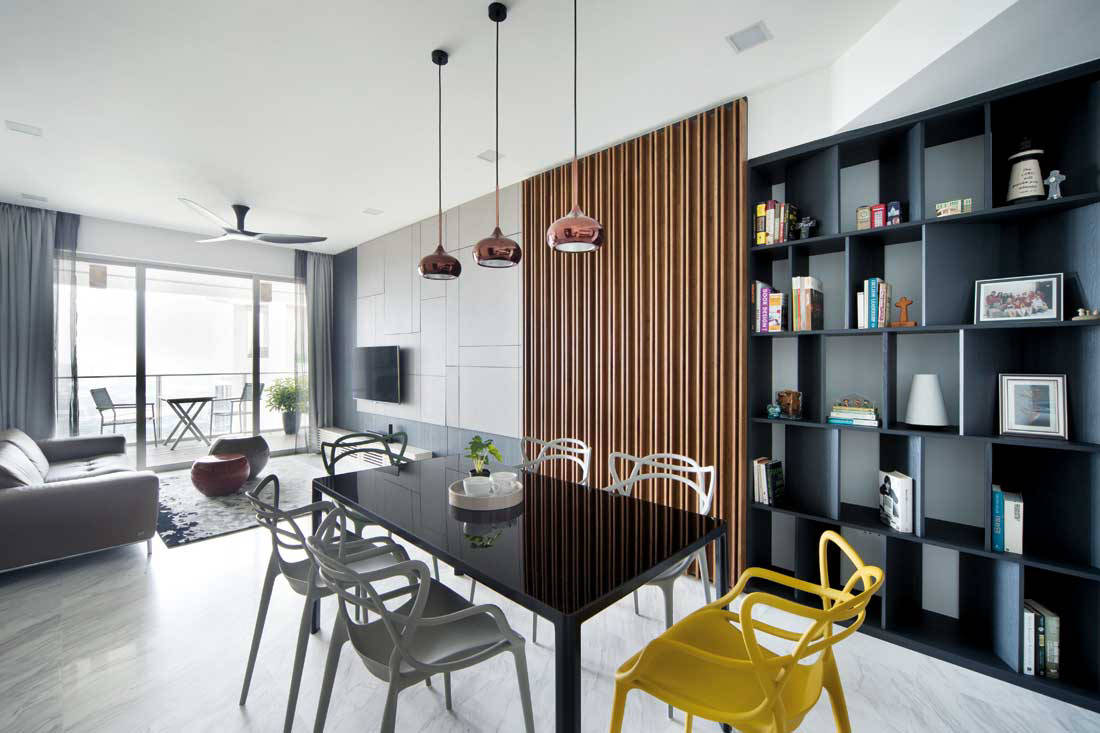 By introducing a host of hidden storage solutions and clever design tricks however, the designers have created a home that is big on both functionality and style.
The apartment had some unconventional corners and awkwardly angled walls. To rectify this, the designers have reworked the layout in subtle ways, including incorporating this wooden feature wall that transitions smoothly to the adjoining bookcase, and welcoming all who enter the apartment. The unsuspecting guest might be surprised to know that behind the striking façade is a series of storage cabinets.
The daughter's room is effectively maxmised with a built-in bed frame, shelves, and a cantilevered table that serves a dual purpose as a study desk and nightstand. At one end of the room, the designers have also played on geometry to create a beautiful system of open shelves and closed storage units.
A final surprise lies in wait in the master bedroom, where a wardrobe with a herringbone pattern leads the way into the private sleeping chamber. This two-way wardrobe actually doubles as a room divider and can be accessed from the front and the back. Now that's smart.
---
---