Text by Timothy Alouani-Roby
Mass engineered timber, which includes cross-laminated timber (CLT), is being taken up by architects across the world at a rapid rate. It's no exaggeration to say that mass engineered timber could be an era-defining, game-changing development in a world facing climate crisis and the urgent need for new approaches to sustainability in construction. Using CLT for residential projects, however, remains very much experimental (and exciting) territory.
At this residence opposite Moffat Beach, KIRK Studio is leading the way in prefabricated timber design. The timber was sourced from Australian manufacturers, XLam – a point notable in itself given the dominance of European production of the relatively new material. In this instance, it's sourced from Australian softwood plantation pine in a forest that regenerates at a rate of 12.3 cubic metres per minute – meaning that the timber used here grew back in just over eight minutes, according to the suppliers.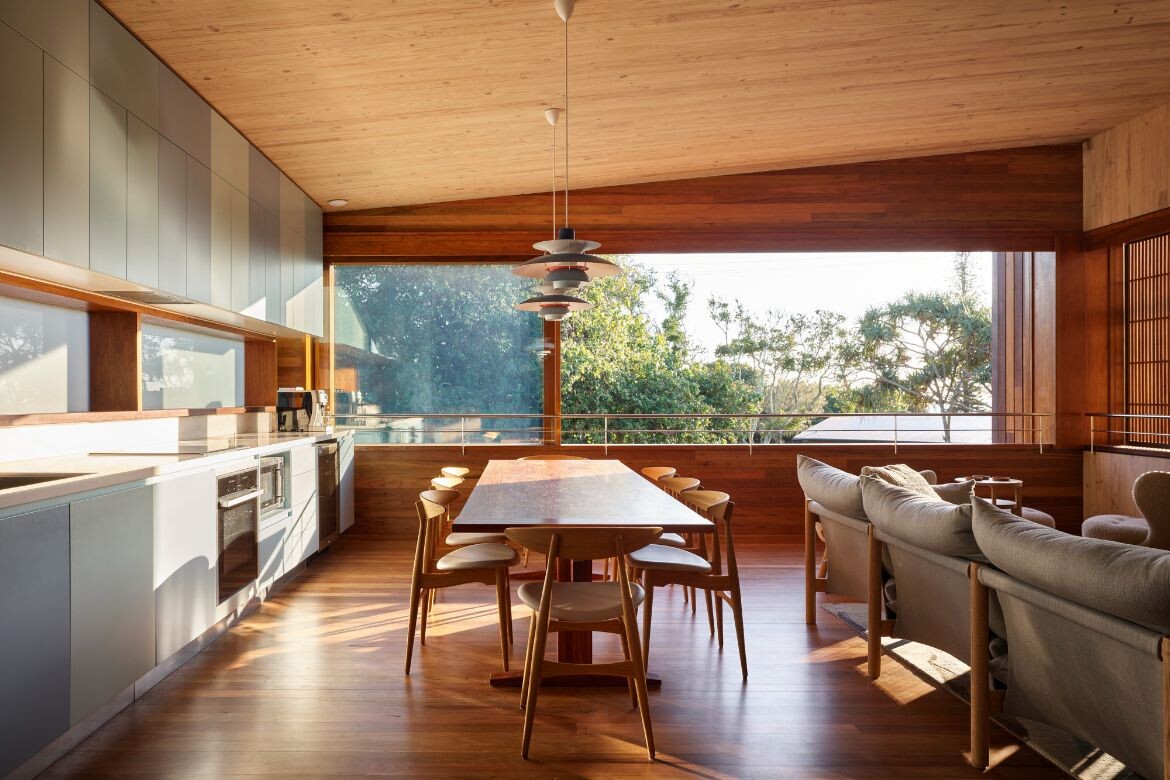 Another astounding part of this project is its sheer speed. The structure was completed in just seven days, a feat achievable due to the pre-ordering of prefabricated parts. A streamlined, on-site assembly process means that construction can take place in a fraction of the usual time.
"As a rule of thumb, timber buildings are twice as fast to build compared to conventional methods and they require about 10 per cent of the labour force usually seen on-site," says Richard Kirk, founder and director of KIRK. "These significant savings pair with the incredible benefits of mass engineered timber as a renewable, biophilic material."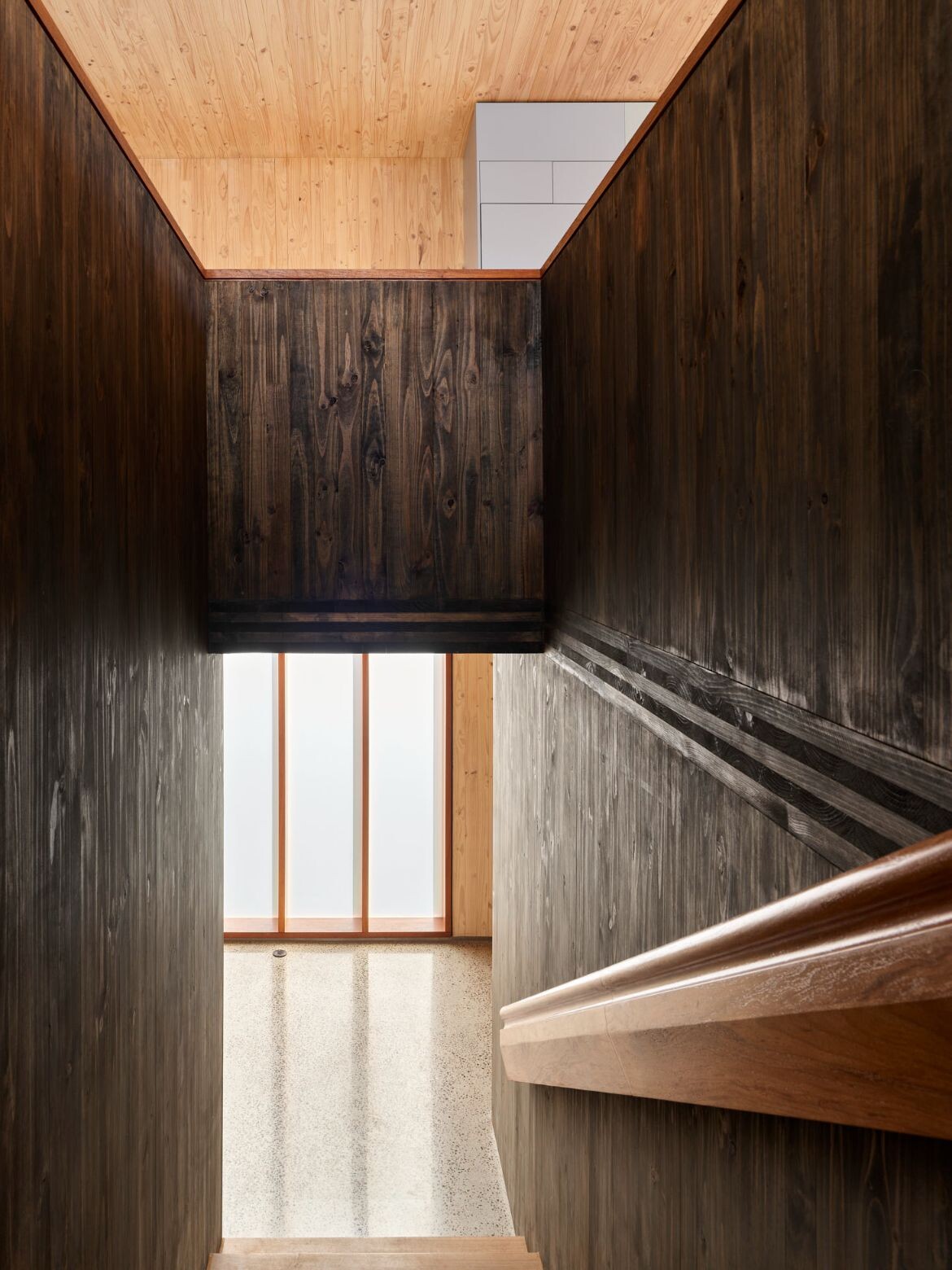 Aside from the regenerative and sustainable credentials of CLT, there is of course the question of aesthetics. KIRK has gone all in with timber at Bryce Residence, with various forms of the material expressed internally. Walls, ceilings and floors proudly display different hues of wood, perhaps culminating in the deliciously chunky layering around window thresholds.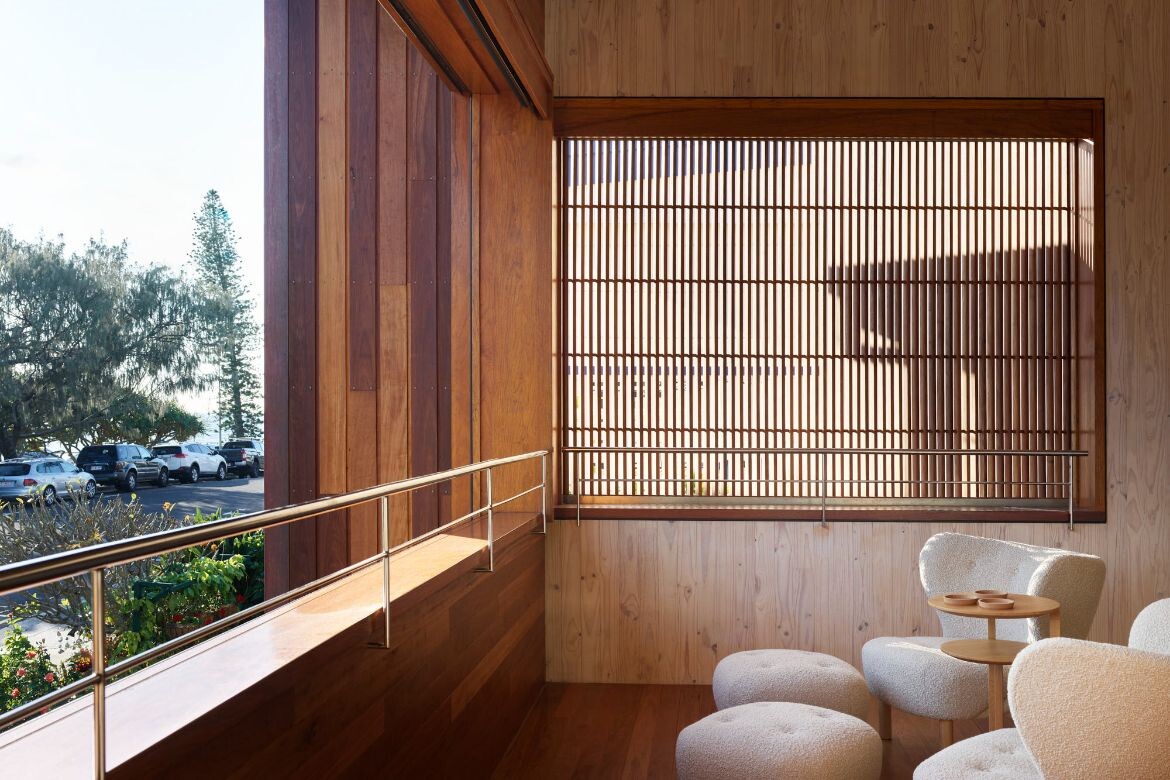 The aim for the architects was biophilic in a house that looks out onto nearby treetops and the Coral Sea. The project was conceived as a contemporary beach shack in an area that was previously dominated by modest examples of that typology. It significantly upgrades the previous home while entering into a much richer dialogue with the local landscape, climate and history.
A simple, open layout has been maintained as part of the relaxed beachside atmosphere. It makes for spaces that are generously supplied with natural light and allow for ample ventilation, while passive design principles have been used to minimise energy consumption and take advantage of the coastal environment.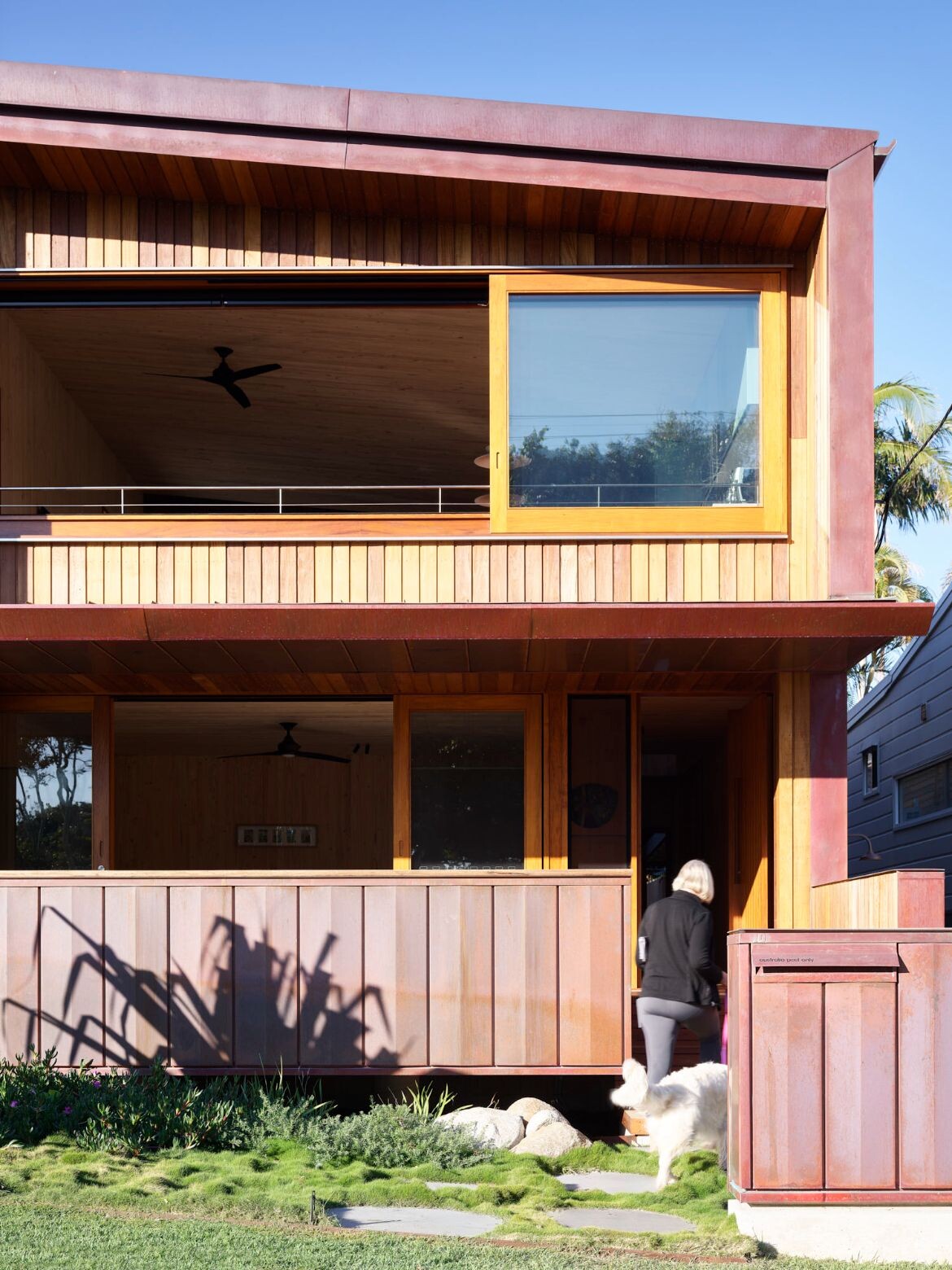 The design illustrates how using one broad material, timber, does not preclude a sense of variety. Member sizes differ from light wall panels to finely detailed latticework, with the architects choosing to add copper for certain elements. Taken together, these materials have been selected with durability and – given the beachside location – capacity for weathering in mind.
Above all, this is a project that showcases the possibilities of testing new material technologies. The benefits – functionally, aesthetically and in terms of sustainability – are clear, and it's likely that we'll be soon seeing more house designs across Australia adopting CLT and other modern building techniques.
Kirk Studio
www.kirk.studio

Photography by Scott Burrows
We think you may also like A holiday cabin to enjoy and connect with nature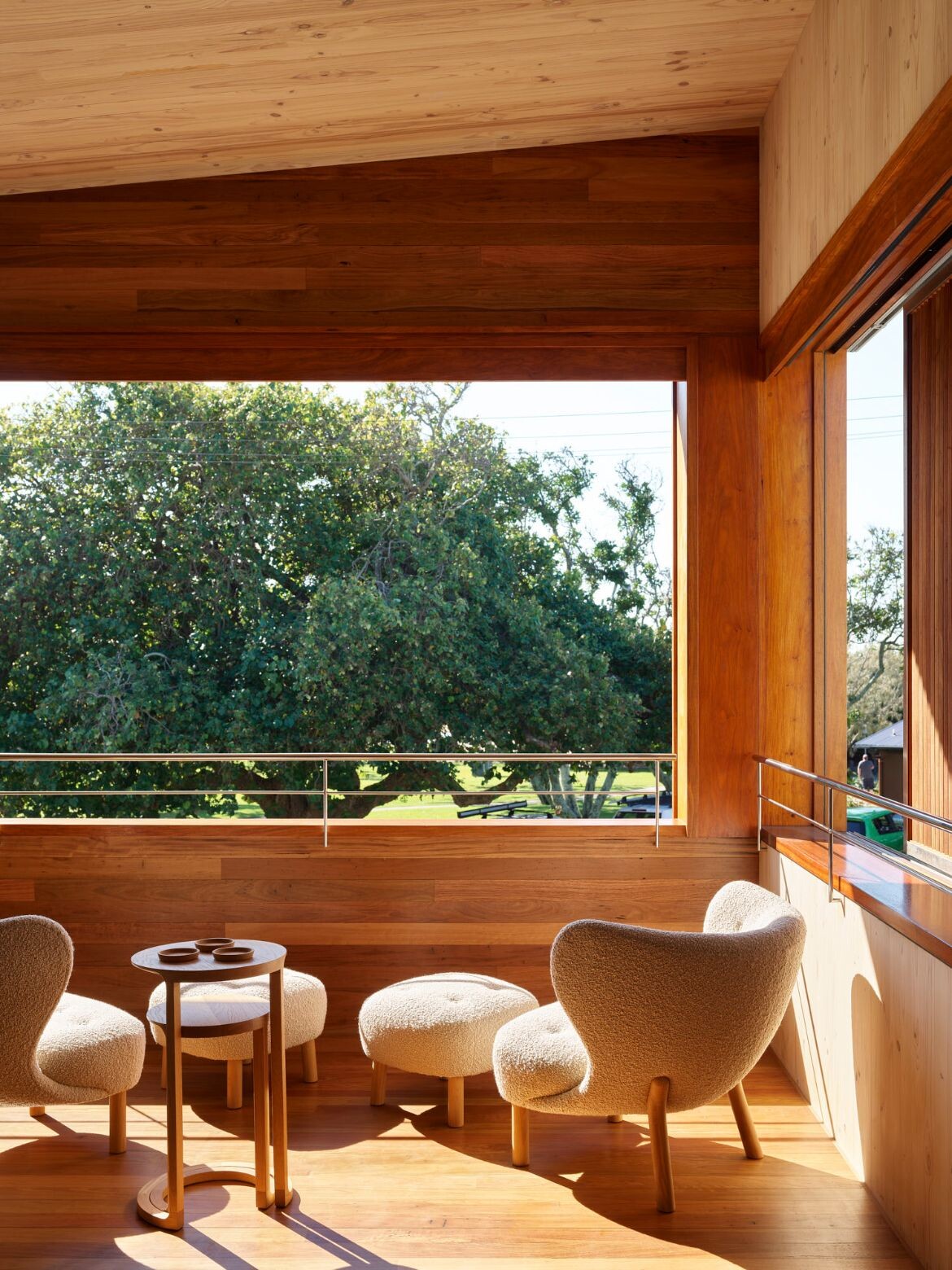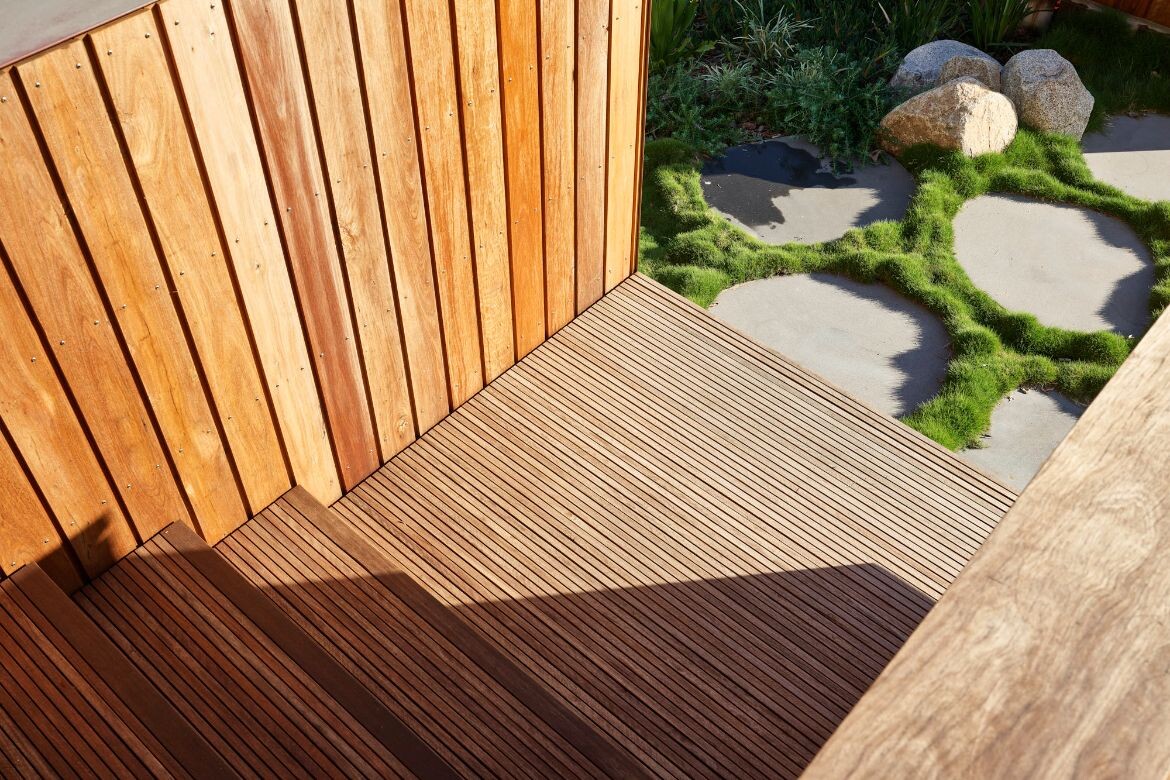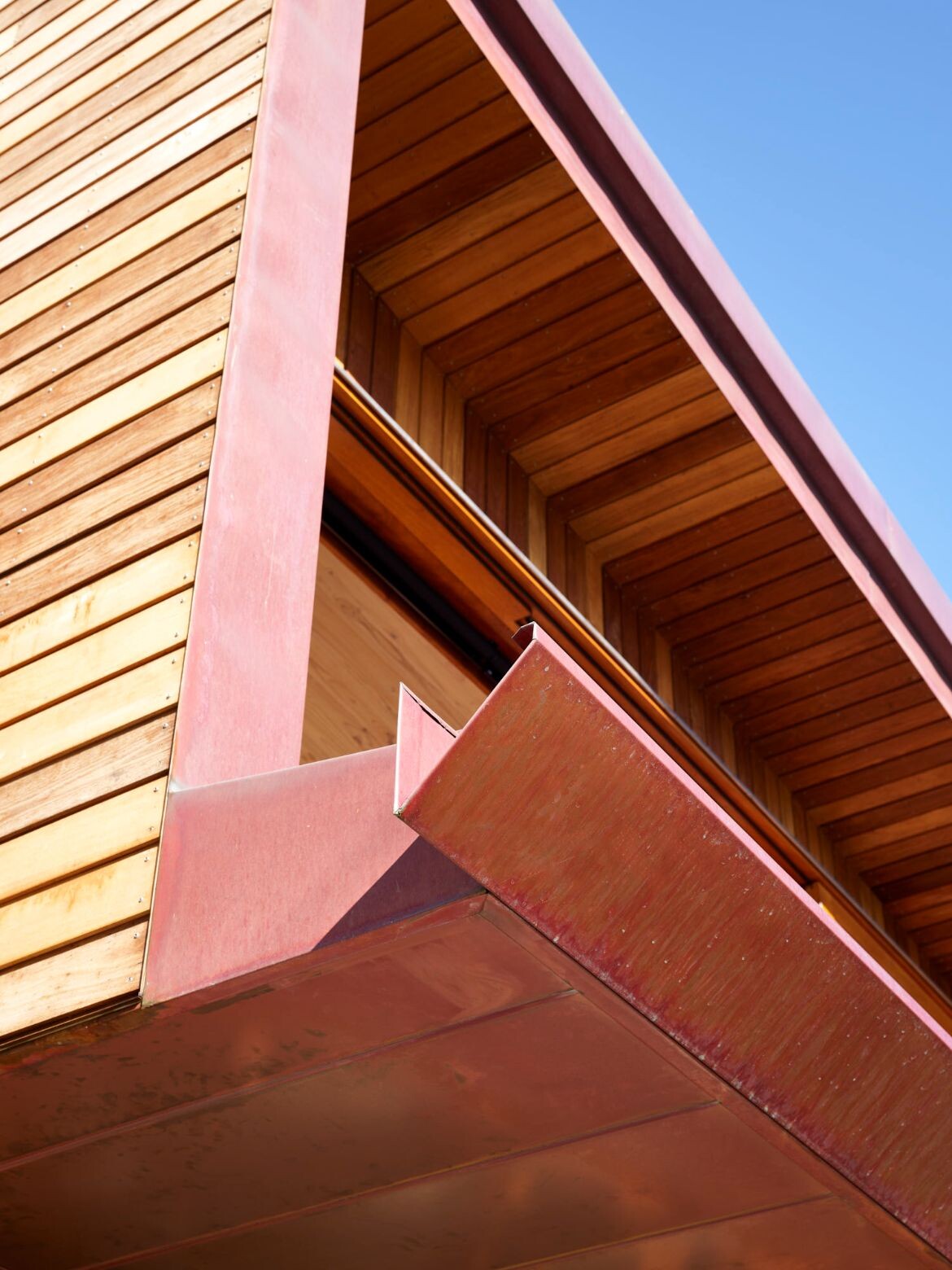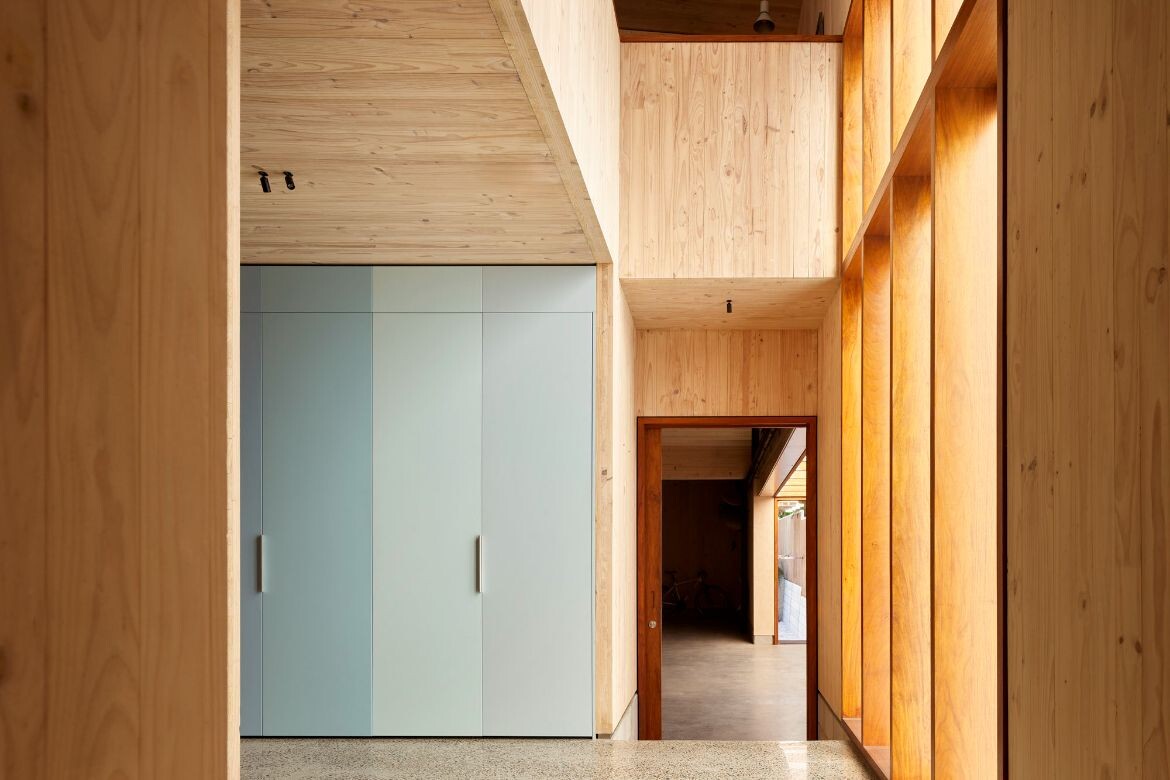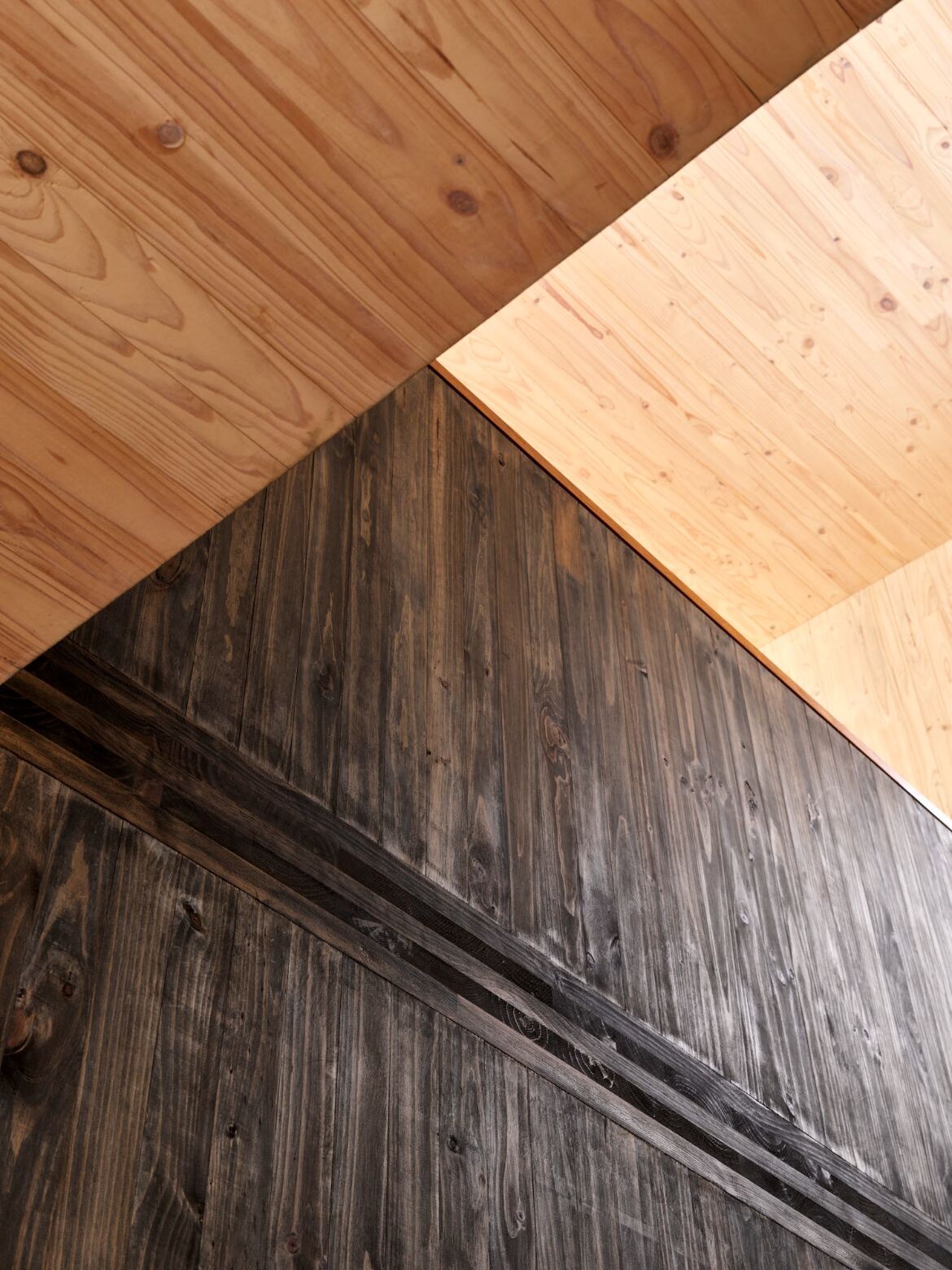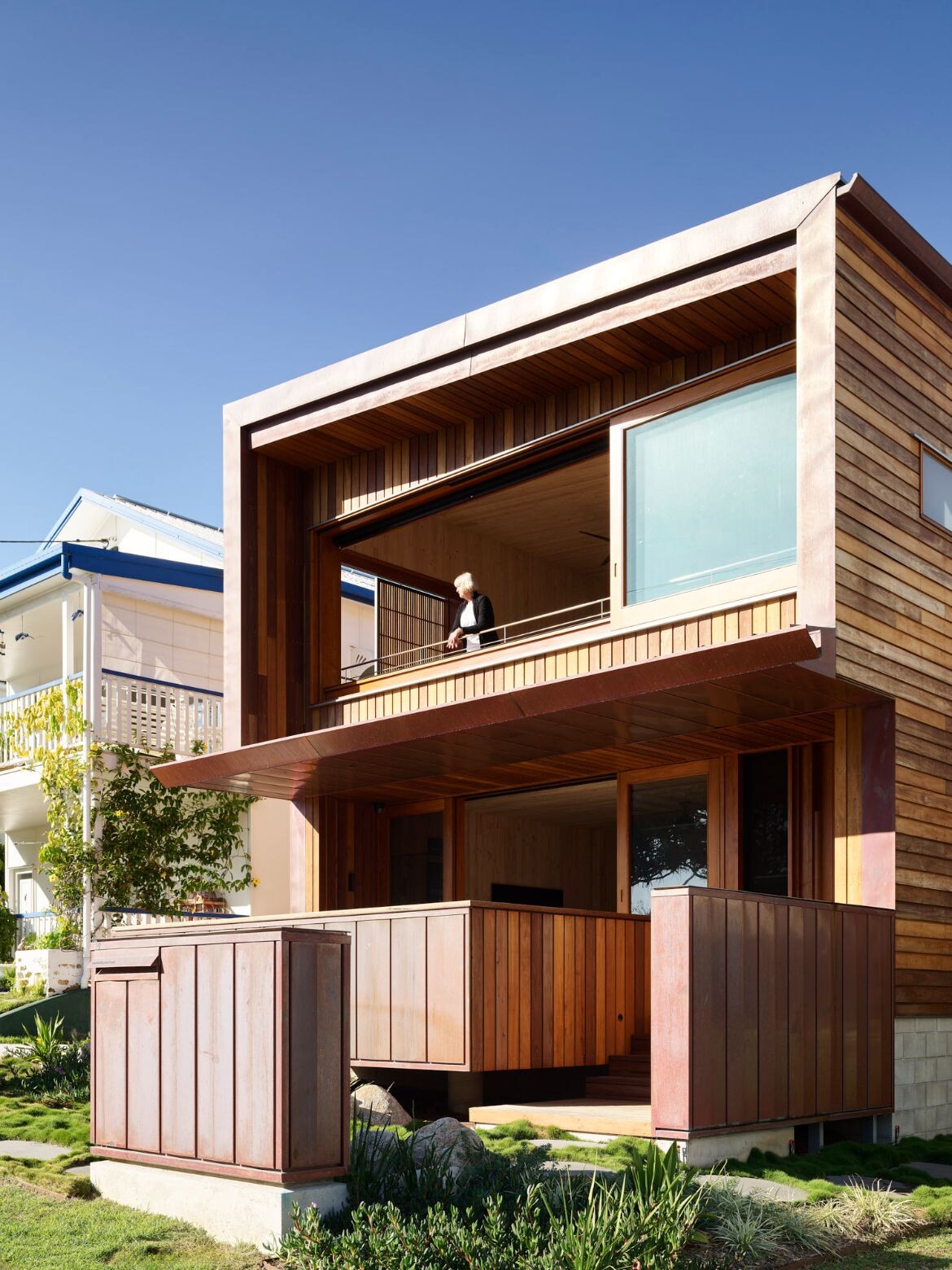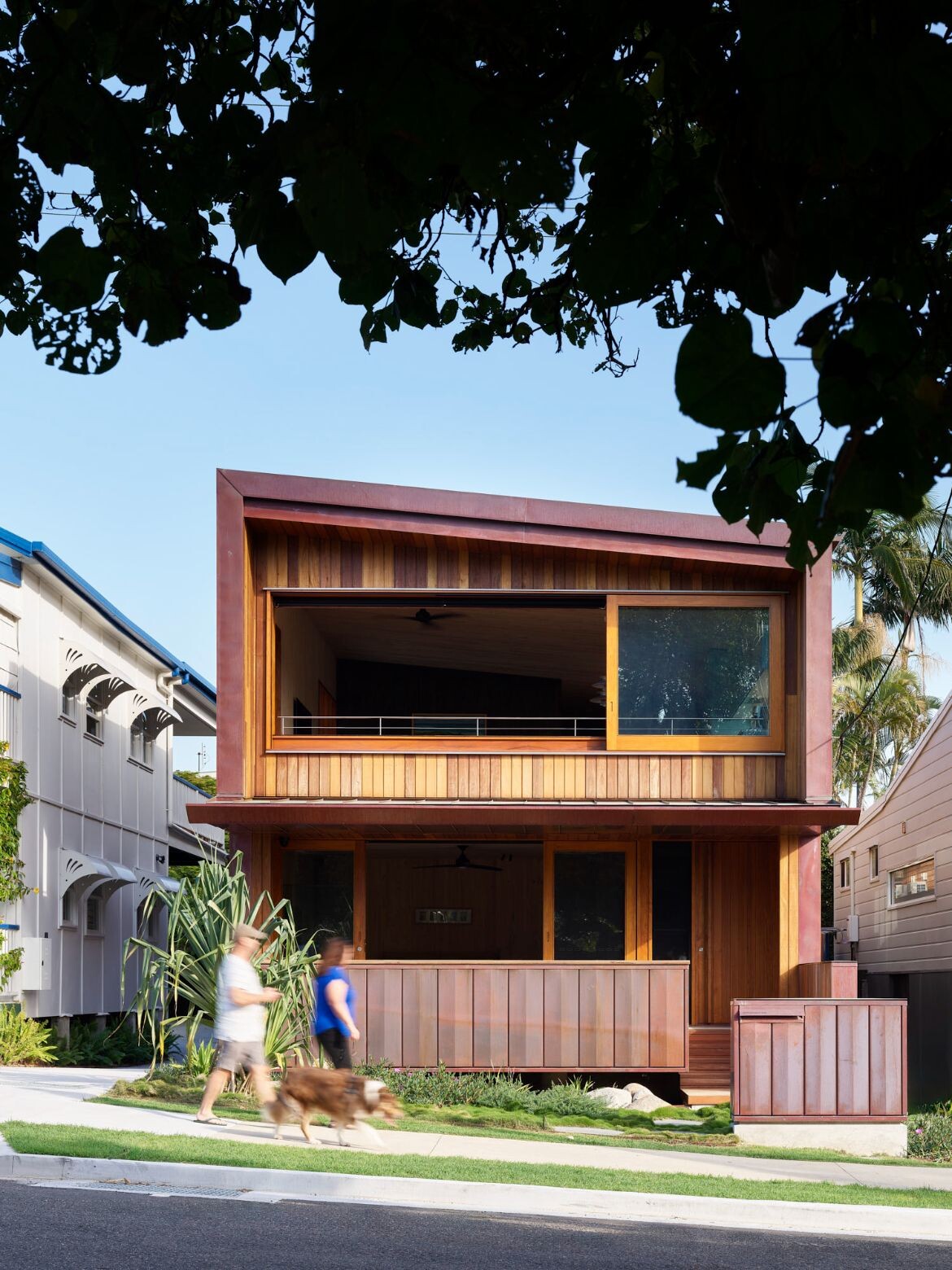 ---
---