Text by Aleesha Callahan
Photography by Ceavs Chua
Set in the hillside of Kuala Lumpur, Malaysia, the clients of Fabian Tan Architect put forward the brief to transform their existing terrace house into a home that could accommodate their lifestyle.
Working with the existing conditions and wanting to overcome the typically dark interiors, the architects developed a concept around the idea of 'extensions'. This led to a series of spaces that materialised through new volume, voids and openings.
A T-shape form to the street front denotes the entrance, which then opens onto a garden courtyard before feeding through to the home itself. Openings in the building allow trees to grow through the structure, softening the verticality of the building's overall height. The foliage and growth respond to the client requirement for security and privacy.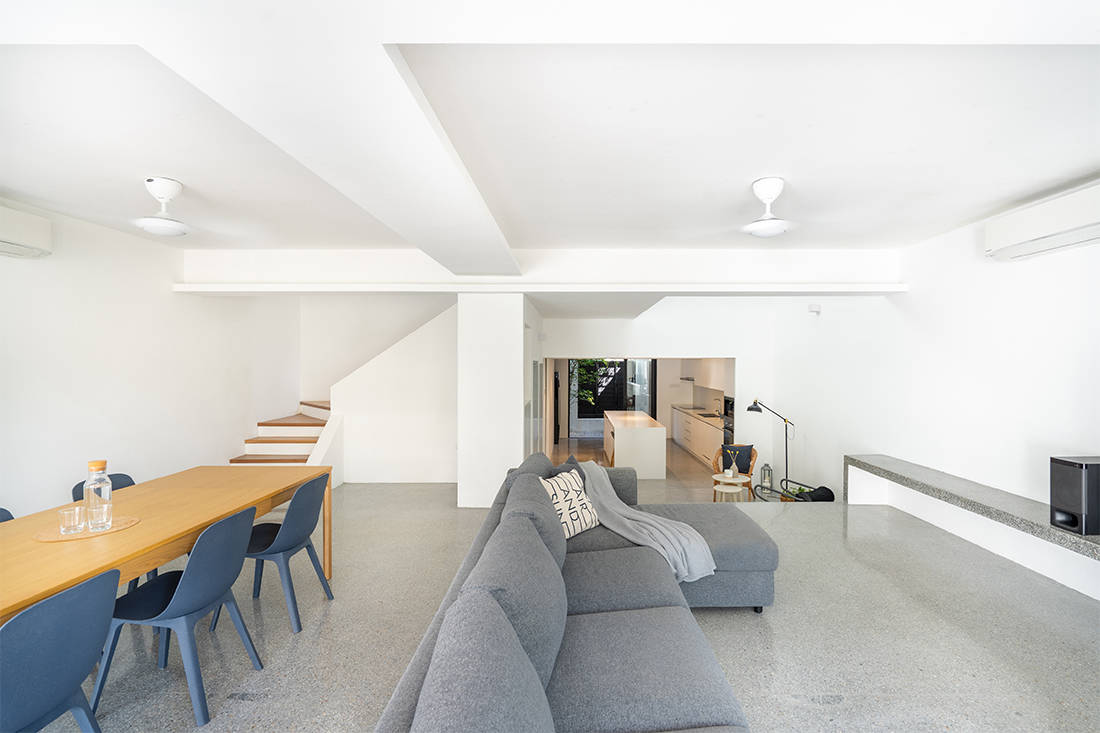 The ground floor is dedicated to open plan living spaces, that connect out to a series of enveloped outdoor areas, allowing fresh air and cross ventilation. Internally, a large central void has been sculpted out of the main interior, which enables all floors to be connected through a series of windows and openings. But more importantly, it allows natural light and ventilation into the rooms on upper levels.
Climbing up further into the home, a new study sits as a loft area atop the former water tank slab, accessed via a spiralling staircase. Pushing up into the sky again, a new roof deck adds incredible views of the city skyline, while catering to the client's wishes for added lifestyle.
By getting creative with what is added and what is taken away, Fabian Tan Architect has encapsulated and extended this home in Kuala Lumpur to accommodate an all-new way of life.
Fabian Tan Architect
fabian-tan.com
We think you might like A terrace house undergoes more than a renovation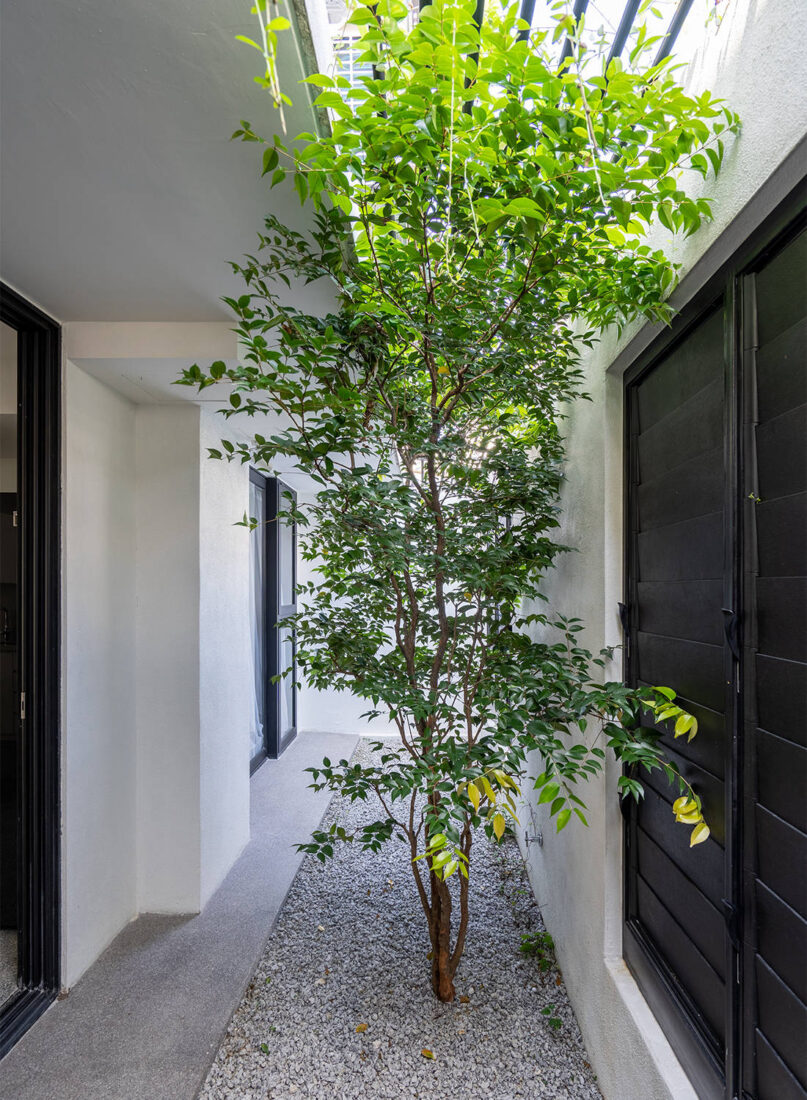 ---
---