Home Type: 4-room HDB flat
---
Text by Stephanie Peh
Showcasing the characteristics of a detail-oriented and fun designer couple in their 30s, the living room features warm, art deco colours and illustrations that convey their creativity and passion. The pared-back colour palette and a backless sofa make the living area appear larger. There is an emphasis on comfort while accommodating a decent group of people during gatherings.
The minimalist base palette is composed of clean white walls and wood-look laminated flooring, offering the homeowners a simple canvas on which to highlight their prized possessions. The living room is accented with objects such as an origami-inspired vase and a lamp on the television console. A striped carpet adds visual texture to the lounging area.
The biggest challenge was maintaining a spacious living area while creating a proper dining space – all within a modestly-sized floor area. These goals were achieved by creating an open-concept kitchen, knocking down an existing awkward L-shaped wall and widening the previously narrow walkway. The homeowners also wanted an enclosed service yard, which was segmented using a reeded glass door that channels light back into the kitchen.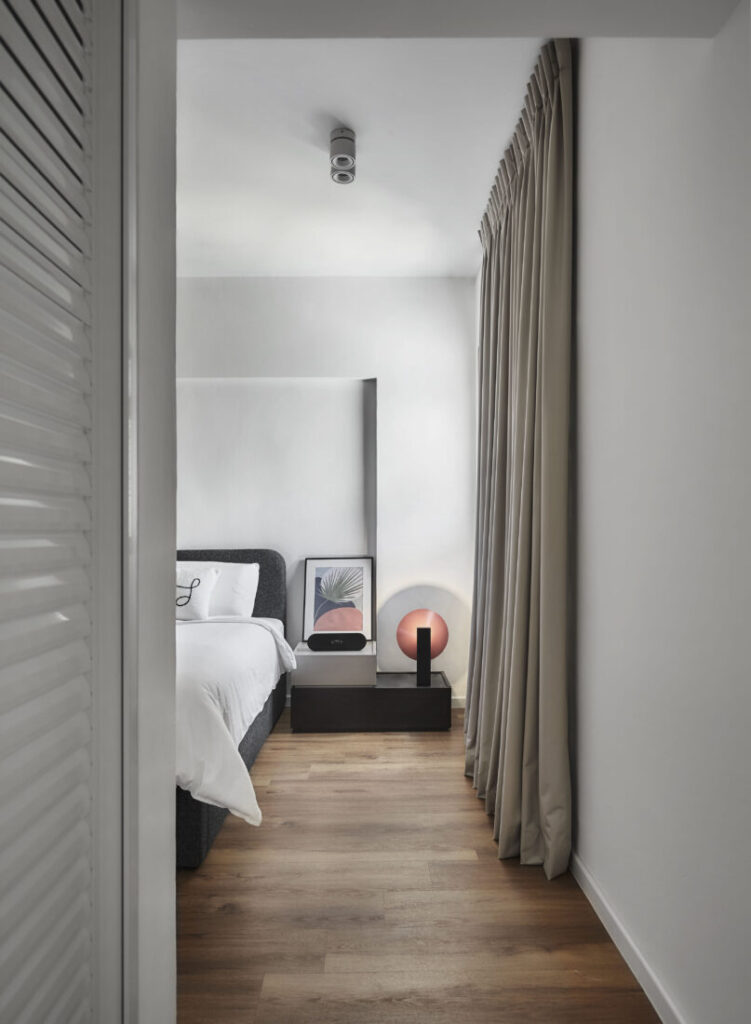 A similar design language continues in the bedroom with a neutral canvas of whites and earthy tones brightened by colourful art pieces. The minimalistic-style furniture comprises a side table of alternating heights and a plush bed frame. Completing the ambience for divine rest and relaxation are concrete downlights.
Happe Design Atelier
www.hda.studio
www.facebook.com/HappeDesignAtelier
www.instagram.com/happedesignatelier
We think you may also like A colourful home with a mid-century modern touch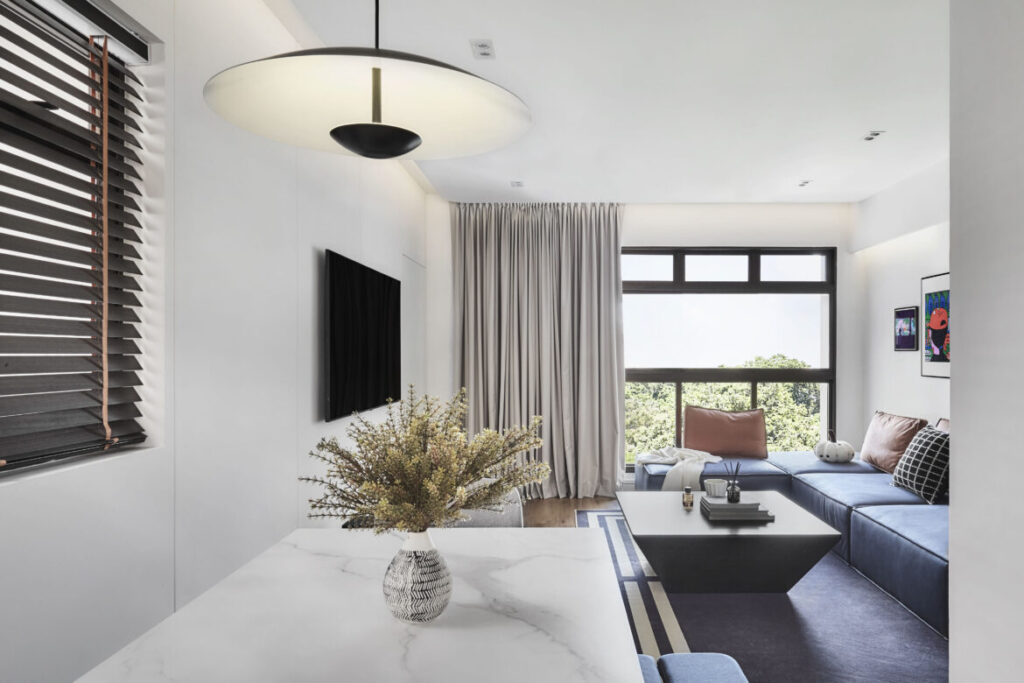 ---
---