Text by Vanitha Pavapathi
Singapore Art Week returns from 14 to 23 January 2022 with over 130 programmes across the island and online. The 10th edition celebrates the growth of Singapore's visual arts, featuring new works, transnational collaborations and virtual art experiences that can be accessed by a global audience. 
From Gilman Barracks to Marina Bay, Tanjong Pagar and Bras Basah district, there's just so much to see in just ten days. Not to mention, Tanjong Pagar Distripark is filled with Singapore Art Week open-call projects in expansive warehouse spaces. So we've put together ten must-visit programmes. Simply hop on the Singapore Art Week shuttle bus and go on an exhilarating art adventure.
Light to Night Festival 2022
Organised by National Gallery Singapore in collaboration with its Civic District partners, the marquee event of Singapore Art Week 2022 offers over 60 engaging and multi-sensory experiences for all in its continuous phygital format.
Dates: 14 January – 3 February
Venue: Civic District
Opening hours: Various timings
Admission: Free (Ticketed for selected programmes)
Hawker! Hawker!
Recharge with some kopi at the iconic Lau Pa Sat with Hawker! Hawker! a love letter by local and New York-based artists to our cherished hawker culture. Through installations, sculptures, photography, performances, digital art and writing, the 13 collaborator harness the power of the arts to engage audiences in considering a more sensitive awareness of the issues around food in public spaces.
Dates: 7 – 28 January
Venue: Lau Pa Sat
Opening hours: 11am – 9am daily
Admission: Free
Creative Intersections: In the Year of the Tiger
The month-long art-meets-retail programme returns to Funan with 15 unique artist and brand collaborations themed around the Chinese zodiac year of the tiger. Beyond digital and hybrid art interventions, the public also has opportunities to better appreciate art through talks, workshops, in-store activations and products.
Dates: 14 January – 13 February
Venue: Funan Mall
Opening hours: 10am – 10pm daily
Admission: Free
Art Encounters
Do objects have any meaning without humans? Arts Encounters, an installation of reflective kinetic sculptures by local artist Gerald Leow explores its interaction with people and the environment. This interactive installation composed of towering steel columns is designed to be turned by hand and moved by wind, expressing the natural state of renewal and the turning of tides.
Dates: 8 January – 6 February
Venue: Marina Bay Sands Event Plaza
Opening hours: 10 am – 10pm daily
Admission: Free
Time Present Time Past
Over at one of Singapore's oldest districts, Bras Basah, travel back in time to the glory days of traditional Chinese street opera at Time Present Time Past at DECK, set on a pop-up street opera stage.
Dates: 11 – 28 January
Venue: DECK, Prinsep Street
Opening hours: 12pm – 7pm daily
Admission: Free
(W)AVE 2.0 
Re-configure, re-orient and re-think your sensory perception at (W)AVE, a multi-sensory installation that offers the haptic experience of light through wearable technology in a performative environment.
Dates: 14 – 22 January
Venue: 42 Waterloo Street
Opening hours: 3pm – 10pm (weekdays) and 2pm – 10pm (weekends)
Admission: Free
Island Time-Based Art 
Island Time-Based Art is an artist initiative, a multi-disciplinary platform for the live presentation and discussion of ephemeral art forms, which facilitates artistic practices in; performance art, sound art, live improvisations, installation art, video art, photography, art archiving and academic research.
Dates: 14 – 23 January
Venue: Aliwal Arts Centre
Opening hours: 7pm – 10 pm (weekdays) and 12pm – 10pm (weekends)
Admission: Free
Bad Imitation
Eight emerging Singapore artists take over a warehouse unit and engage in acts of deliberately imprecise imitation. Their attempts at re-production generate new meanings and surprising encounters within the gap between copy and original.
Dates: 14 – 23 January
Venue: Tanjong Pagar Distripark
Opening hours: 11am – 8 pm daily
Admission: Free
S.E.A Focus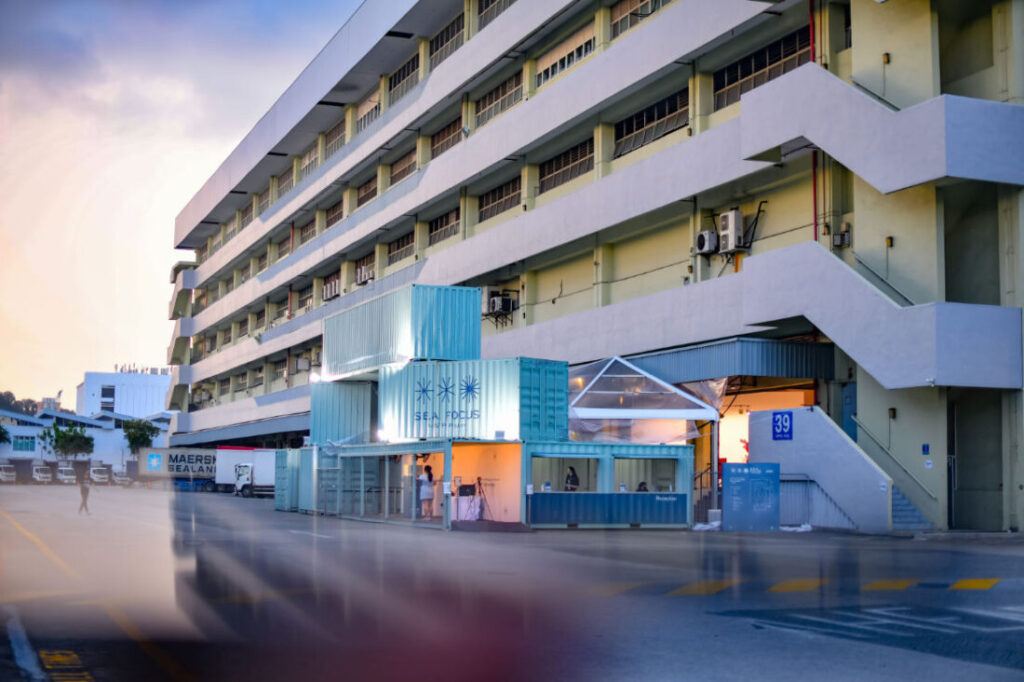 A curated selection of some of the finest artists and galleries from across Southeast Asia converge at S.E.A. Focus. The art fair delivers an impressive line-up of in-person and digital experiences for audiences, which includes panel discussions and talks as well as region-wide fringe programmes.
Dates: 15 – 23 January
Venue: Tanjong Pagar Distripark
Opening hours: 1pm – 8pm daily
Admission: S$10
For the House; Against the House: Life Imitates Art
Explore the evolution of Singapore's arts and cultural landscape through a unique debate format where art illustrates the arguments. Let curator John Tung take you through the propositions and oppositions as artworks from private collections and new commissions chart Singapore's path towards a 'cultural renaissance'.
Dates: 14 – 23 January
Venue: 9 Lock Road
Opening Hours: 11am – 7pm (Tuesday to Sunday), 11am – 9pm (Friday). Closed on Mondays.
For the full Singapore Art Week 2022 event line-up, visit www.artweek.sg
We think you may also like A modern art gallery home that's always changing
---
---