Text by Janice Seow
#1 Modern luxe tableware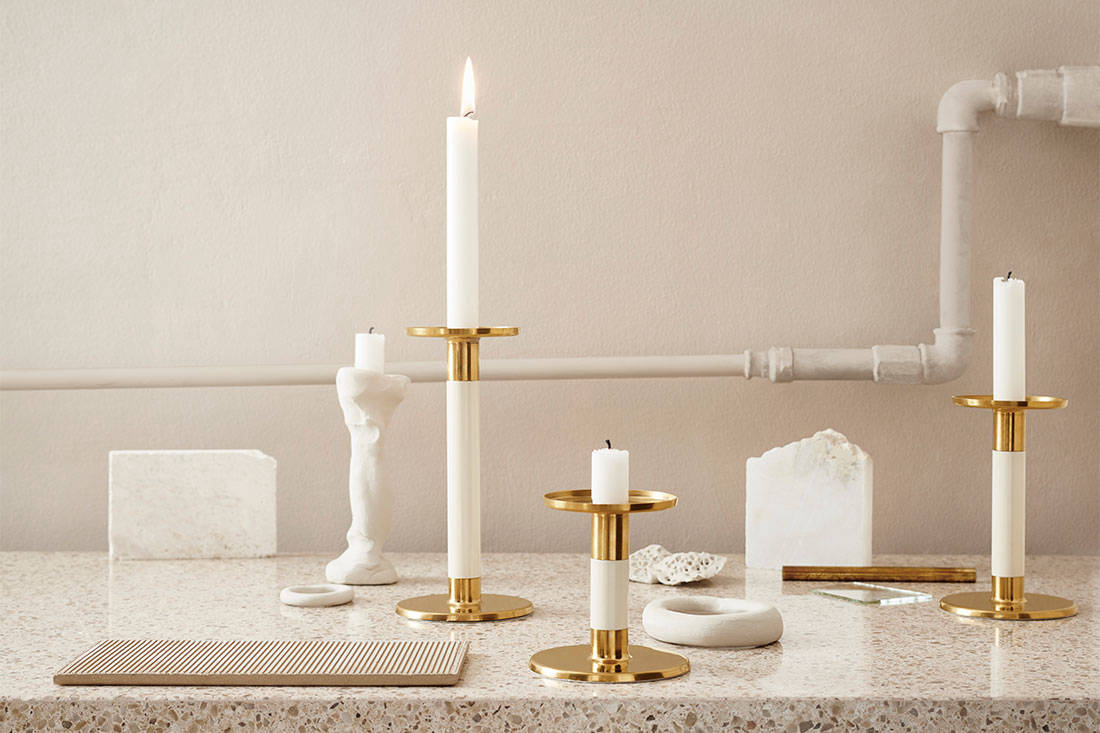 A touch of gold never fails to elavate the luxe factor at your table. For beautiful everyday moments or romantic occasions, these GLITTRIG candlesticks in a fresh scheme of white and gold should do the trick.
Available at Ikea
#2 Art on table
Make dining an artistic affair with thoughtfully designed handmade objects. Ryan Foote of eponymous firm R. L. Foote Design Studio creates unique and contemporary ceramic tableware based on how he imagines food and drink should be experienced, served, eaten and even played with. "Often I will take old techniques and combine them with new technologies or techniques from other fields to create new processes," says Ryan.
Available at Wright & Smith
#3 Fun and funky
Meal times shouldn't be all serious. For a playful touch, look to these coffee and teapots from Hay. The friendly shapes and fun colours are bound to put a smile on any face and add character to your table.
Available at Grafunkt
#4 The minimalist
These ceramic ware are particularly suitable for calm, morning breakfasts in the kitchen. The Spotted collection is made by Polish craftsmen Katarzyna Zaluska and Michal Zaluski. They are meant for everyday use and fired at high temperatures to ensure durability and expose black and brown spots on the surface of the clay. The dishes are glazed in glossy white on the inner parts and left raw on the outer surfaces.
Available at ACTUS häuse
#5 Handcrafted, for a soothing, quiet cup of tea
The Flambé Galaxy Blue Glaze series is inspired by the blueish tint in galaxy images, which is the result of heat radiation from young stars. It's made from oh!eaf's own glaze recipe, and like all handmade objects, each one boasts a unique texture, ensuring no two pieces are the same.
Available at oh!eaf
We think you may also like Dining table for every kind of personality
---
---