Text by Janice Seow
Leading global Spanish company Cosentino Group has a brand new state-of-the-art showroom in the CBD where you can go to experience its innovative and sustainable surfacing brands, namely Silestone®, Dekton®, and Sensa®, like never before.
The new Cosentino City Singapore is located in The Heart at Marina One. It spans 4,000 square feet and features impressive 10-metre-high ceilings that allow for the magnificent display of indoor and outdoor surface applications such as wall cladding and facade applications. Garden-inspired interiors, and tranquil corners and seating offer plenty of space to view, admire and browse the different surfacing options available.
Cosentino City Singapore is part of the company's revamped next-generation "Cosentino City" concept globally where immersive digital tools transform a standard retail showroom into that of a holistic design hub in which visitors can be engaged on a more personal level.
Here are all the great things you can expect from the new space.
#1 The Atelier
The new showroom houses an inspirational "workshop space" called The Atelier. This is essentially a vast library of locally and globally-sourced materials where architects, designers and end consumers can find inspiration and develop their projects from start to finish.
This zone not only houses Cosentino products, but a variety of other materials like wallpaper, fabrics, tiles and even lighting and books that enable visitors to experiment in creating their own mood boards.
#2 Special galleries
Cosentino City Singapore is the very first "City" to showcase Dekton ultra-slim wall cladding application with a thickness of a mere 4 millimetres and a whopping height of 6.25 metres.
The galleries here feature examples of how Cosentino materials can be applied, from kitchen to bath, and from flooring to ventilated facade, so you get a clear picture of how these surfaces can be used in your space.
#3 Digital experience centre
The showroom visit wouldn't be complete without spending time at Cosentino City Singapore's augmented reality (AR) digital experience area, a special zone that allows you to experiment with different colour and material selections!
#4 Cooking demos and events
The new space is much more than just a retail destination. It features a fully functioning Dekton Laurent kitchen that caters to cooking demonstrations and networking events. It's designed so visitors can immerse themselves more fully in the world of Cosentino, and learn more about kitchens that are made for work, leisure and relaxation.
#5 Introducing C-TOP Design
The new Singapore showroom is also piloting the launch of a global initiative called C-TOP Design. This unique programme has been created to support design professionals at all stages of their creative process through online and offline tools.
C-TOP Design encourages the design community to have their meetings in the showroom where they can get access to a dedicated team of Cosentino staff who can offer personal advice. Through C-TOP Digital web platform, design professionals can gain access to a multitude of resources including exclusive colours for members, special rates, and technical information on Cosentino products. They can also create mood boards, request samples which will be delivered within 48 hours, and showcase their projects with C-TOP Design global community.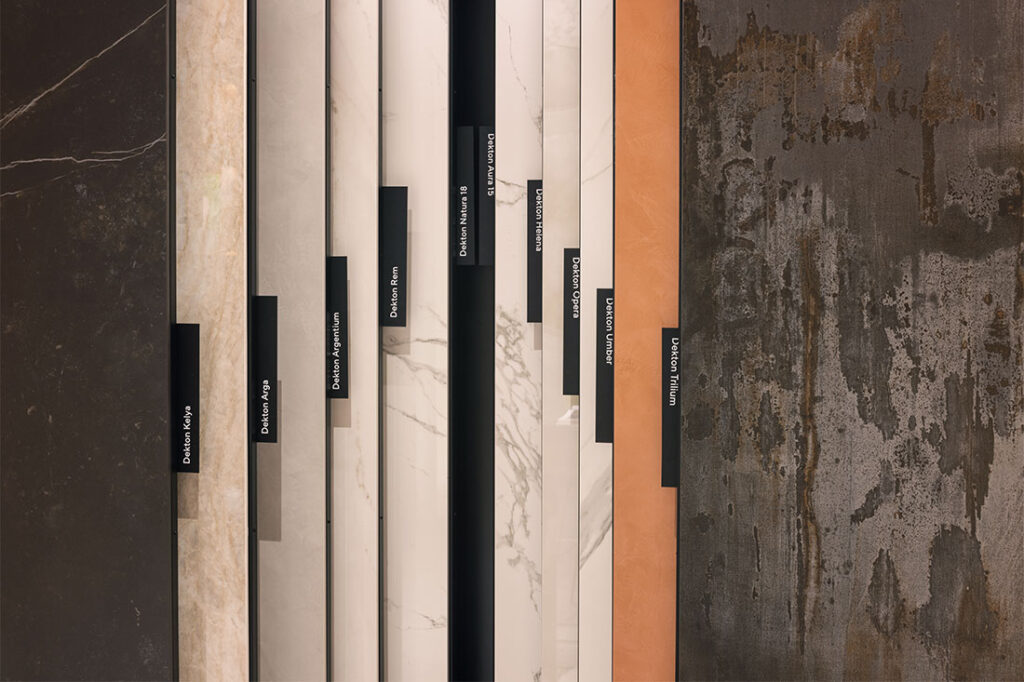 In all, Cosentino now has 19 such "Cities" around the world, and the next one is set to open at the end of April in Tokyo!
Visit Cosentino City Singapore at 5 Straits View, Marina One The Heart (West Tower) #01-16/17, Singapore 018935. Hours: Mon – Fri, 10am – 7pm; Sat, 10am – 5pm. Closed on Sun and PH. Tel: 6713 9543
We think you may also like Australia's finest at the new KING Alexandra showroom
---