Text by Vanitha Pavapathi
Quck Zhong Yi, a Partner at award-winning studio ASOLIDPLAN, is of the belief that good spatial design is vital for human relationships. Context – site, time and people – is perhaps the most important force driving his design process.
Every one of his projects thus reveals a unique intersection of one or more persons in a specific place and time. It's no surprise that original designs are born out of this philosophy. One of Zhong Yi's innovative designs includes a brass privacy screen for a ground floor apartment in Tiong Bahru, which has become an eye-catching feature in the neighbourhood.
This problem-solving creative will be lending his insightful perspective to our Saturday Indesign 'Design Conversations' series as a speaker in our residential-focused session, 'Innovative Strategies for HDB and Apartments'.
Ahead of the session on 12 October, we caught up with Zhong Yi to find out more about his views on residential design.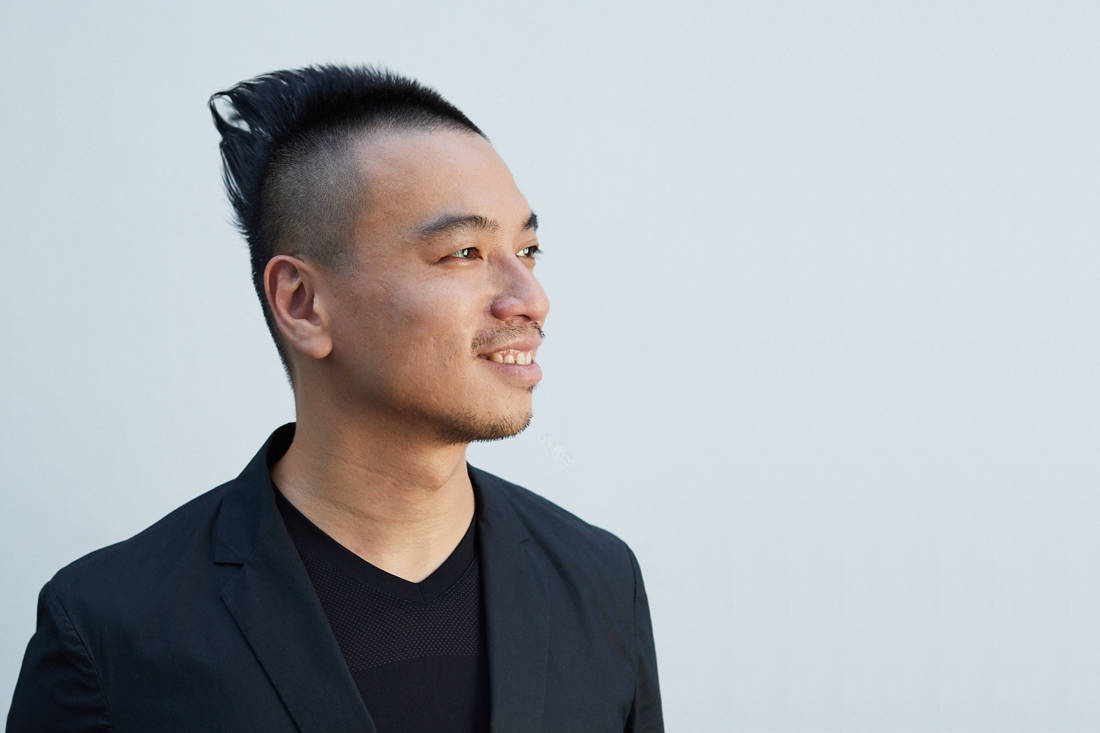 You began your career in Paris. What are some of the similarities or differences you observed working there compared to Singapore?
Two things that struck me after working in Singapore was how strict the Parisian urban design regulations are, and how laborious the submission processes can be. The strict urban regulations have contributed to the making of a beautiful city, but also led to its museumification.
How has your experience in urban design, stage, defence architecture and experimental design contributed to your residential interior works?
There are many design principles that can be analogous across all scales: sensitivity to human scale, line of sight, moments, dialogue between forms, textures, colours, et cetera. Switching between these scales has been helpful in our design work.
For example, for the 2018 National Day Parade stage, we used colour-picking of the Marina Bay environment to create the palette for the stage painting – something that we got used to doing in residential interiors – resulting in a stage that sat harmoniously in the bay, making the bay part of the stage.
You believe that design, across all scales, has the power to affect human relationships. How so?
Spatial design is about designing for people (sometimes plants and animals too). Lines, planes, forms, textures, and colours have meaning only when used or interpreted by people.
At the urban level, streetscape scale and design can bring strangers together, or tear neighbours apart. At the domestic scale, a couple's relationship can sometimes be improved by optimising visibility between spaces while giving enough privacy.
In the office, spatial layout and acoustics affect mood, concentration, and hence interpersonal relationships.
In your opinion, what makes for an outstanding project?
A good project is one that makes everyone happy and is done beautifully. An outstanding project is all of that, plus an ability to spark further conversations and ideas. 
How do you see the residential design industry changing?
It's exciting. Clients are increasingly discerning, while designers are constantly innovating. New media channels are also making it easier for designers to have a kind of ongoing design conversation with our works. New technology like smart home systems are also making us rethink certain aspects of design. We should also start to see more projects addressing the inevitable issue of climate change.
What's the key to making a positive impact on the residential interior design scene?
Respond to context and client needs, and good design will naturally follow.
Why do you think an event such as Saturday Indesign is important to both the industry and the general public?
Saturday Indesign, being one intense day of events and talks, is an opportunity for designers to have constructive face-to-face conversations, and for the public to better understand designers beyond social media and publications.
Catch Zhong Yi discussing innovative strategies for HDB and apartment living with Dennis Cheok of UPSTAIRS_, Howard Wee of 7 Interior Architecture, and Jonathan Poh of PROVOLK ARCHITECTS at Saturday Indesign on 12 October, 12:30pm.
We think you may also like 20 things to see and do at Saturday Indesign
---
---