Top image: Design by nitton architects
Text by Vanitha Pavapathi
Is DIY reno really the best budget option?
First time homeowner Ray Lim, who did up his HDB flat single-handedly says that given a chance, he wouldn't do it again. He liked the outcome but it didn't justify the amount of time and effort he put in since the total cost wasn't significantly lower than hiring an interior designer. Also, because he wasn't familiar with the process and was unable to provide technical drawings for the contractors to execute his design, he had to be on-site most of the time to make sure things don't go wrong.
How do homeowners prevent additional costs during a reno?
Co-founders Victor Loh and Khoon Wah of Design Rebirth advise to be clear about your requirements from the start and be mindful about communicating these to your designer. Homeowners Nicholas and Jeff concur and add that it's important not to change your mind halfway into the reno as last minute changes affect the budget. They also advise that the most important thing is to hire a good designer whom you can trust to get the job done within your budget.
What are some non-negotiables?
Don't be stingy on the important things like electrical and plumbing when undertaking a reno, say homeowners Nicholas and Jeff. It's much better to get all these works done now, rather than pay the price a few months later.
Creative director Priscilla Khiu of Haus Atelier stresses that homeowners should never go cheap in kitchens. It's a high-use area and the carpentry fittings are always put to the test. It's better to build a good kitchen that can last than to deal with failing cabinet runners or discoloured counters in later years.
How do homeowners stretch their dollar further?
Designer Mikael Teh of MONOCOT recommends homeowners to take advantage of existing finishes in the property and incorporate them into the design. Overlaying tiles and not going overboard with lighting points are also some of the things that homeowners should consider, according to Jocelyn Shu, principal designer of Metier Planner.
Homeowners Carl de Vries and Ling Cheah suggest doing your own research and comparing prices between retailers. They say that it also helps if you have friends who have done some renovation before. You could ask them for advice as they may know of places that offer good deals for tiles and sanitary wares, and may have an existing relationship with the salespeople.
It's also better to shop when you don't need the item yet. Homeowners Dave Lua and Tan Ai Ling started shopping for furniture and kitchen items even before they got the keys to their BTO. This gave them more time to visit different shops and not pay full price for items they wanted as they waited to make their purchases during GSS. It's also good to check out stores that are moving out or closing down, they share, as these shops usually want to sell off their items fast and offer the best discounts. By waiting for outlet sales and buying pre-loved items, food photographer and homeowner Chloe was able to save around 30% off her furniture and fixtures budget.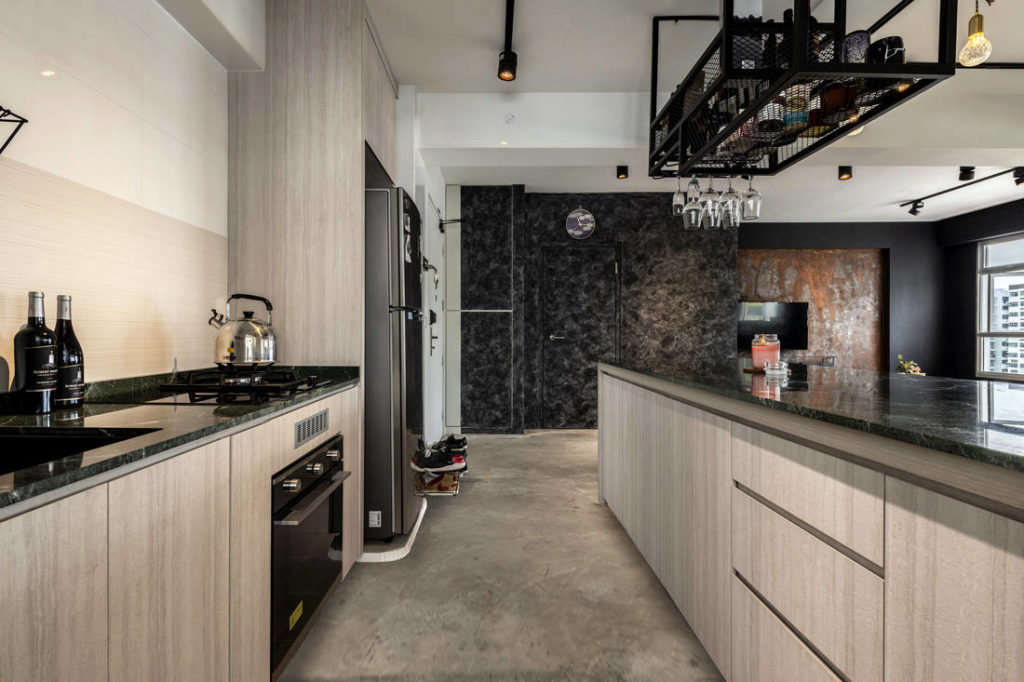 Renovating the kitchen and bathroom increases the property value significantly. Is this true?
It's absolutely true although people don't generally spend the most time in the kitchen and bathroom compared to the bedroom, according to Ben Zheng, marketing director of Lux Design who has a background in real estate. However, functionality is imperative in these spaces. He adds that spacious kitchens and bathrooms yield higher value as buyers see the practical usage for enjoyment and relaxation. That said, strong themes and bold colours are a no-no.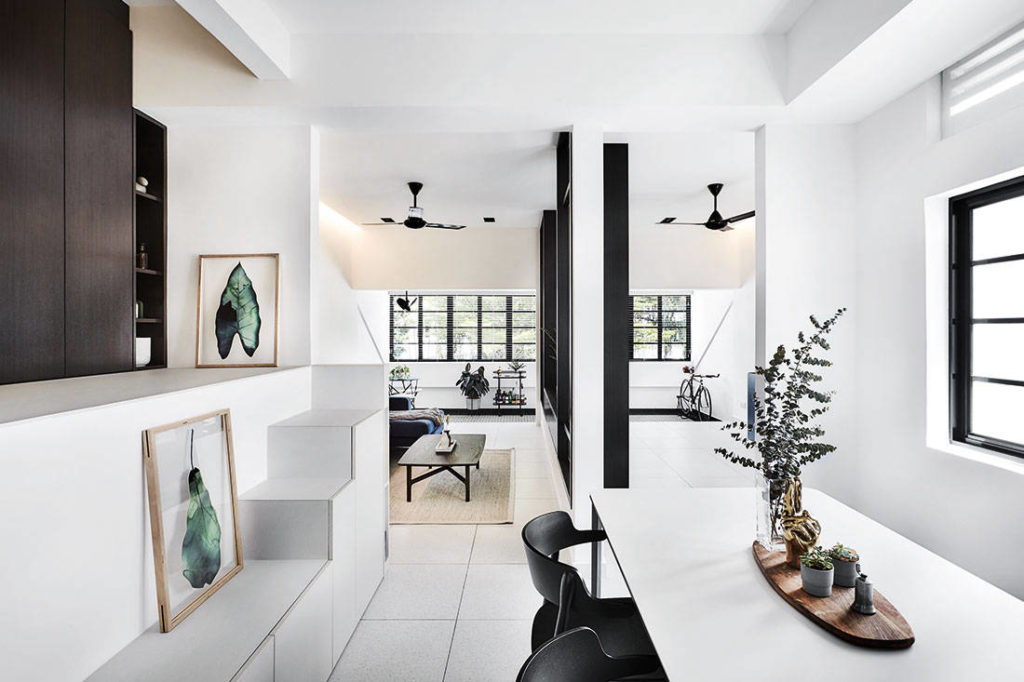 What are key things to consider when renovating an old property?
Most of the time, existing infrastructural works like wiring, plumbing, waterproofing, etc need to be addressed during a reno. Design director Lawrence Puah of akiHAUS Design Studio urges homeowners to set aside at least 10% of the budget for such works and as much as one third of the budget for larger, older properties like a landed house. Li Yanling, co-founder of HABIT adds that it will be most helpful to get the original blueprints from relevant authorities.
What's the best design approach for first-time homeowners?
It's hard to have an in-depth understanding of one's lifestyle needs and habits when one hasn't experienced living independently or with a partner in a property they can call their own. So, designers Lee Liting and Chow Khoon Toong of nitton architects highly encourage homeowners to adopt timeless designs that celebrate the essence of space, natural light and tactility of materials. It's also wise to have provisions for future additions. They recommend first installing sliding tracks and guides for room partition panels, which can be put in at a later stage when the family expands.
How can privacy and spatial zoning be achieved in open-plan interiors?
The use of blinds, curtains and sliding structures is key. Designer Zhuo Jinhai of Design Zage suggests having sliding bi-fold doors that are heavy duty and easy to use. They are aesthetically pleasing and have good sound insulation too. He adds that for homeowners who have powder rooms that they want to showcase, magic glass can be used. It turns a clear glass panel into a frosted glass in seconds. This will keep the space open and allow privacy when needed.
What are simple but effective ways to maximise small spaces?
Designer Gary Gay of The Merry Men Interiors' approach has always been to maximise dead spaces. He recommends built-in storage that reaches the full ceiling height, and to customise furniture and cabinets that fit just right so every inch is meaningfully used. Designer Kelvin Lim of atelier here couldn't agree more and explains that this allows additional storage space to be carved out, which may not be possible with off the rack furniture pieces when dealing with a tiny footprint.
THINGS THAT INFLATE YOUR RENO BILL
Hacking: It costs from about S$50 to hack each foot run of wall. So ask yourself if it's really necessary to tear down walls, floors and existing built-ins.
Masonry: Anything that involves cement work like tiling walls and floors, building cabinet bases, and concealing plumbing and electrical.
Carpentry: It's best to minimise built-ins if you don't need them and if you're planning to sell the property in a couple years. Some carpentry quotes don't include hinges, runners and handles, so you may end up spending more. If possible, opt for loose furniture, which can be cheaper and give you flexibility to rearrange them.
Materials: Walls and floor finishes can quickly add up when expensive materials like tiles, solid wood and natural stones are used. Instead, opt for cheaper alternatives like vinyl and laminate for low traffic areas.
We think you may also like HDB balcony: Amazing ideas for different flat types
---
---