Text by Caitlin Leishman 
Cypreś stands in a residential neighbourhood, by a busy bypass, just close enough to the beach to taste the salty breeze. As many apartment buildings head skyward in the southern Gold Coast region, Cypreś is keeping with its neighbours at 13-metres high. And its curves echo the contours of surrounding art deco balconies.
Having lived in a smaller dwelling onsite, the clients with their two children and two dogs, always intended to develop their next chapter just a few feet away. A limited footprint, approximately 95 square metres on the ground floor, dictated the need to think vertically. Nevertheless, Cypreś encompasses open plan kitchen/living, a theatre and a retreat space, with a lounge and bedrooms on the upper floors.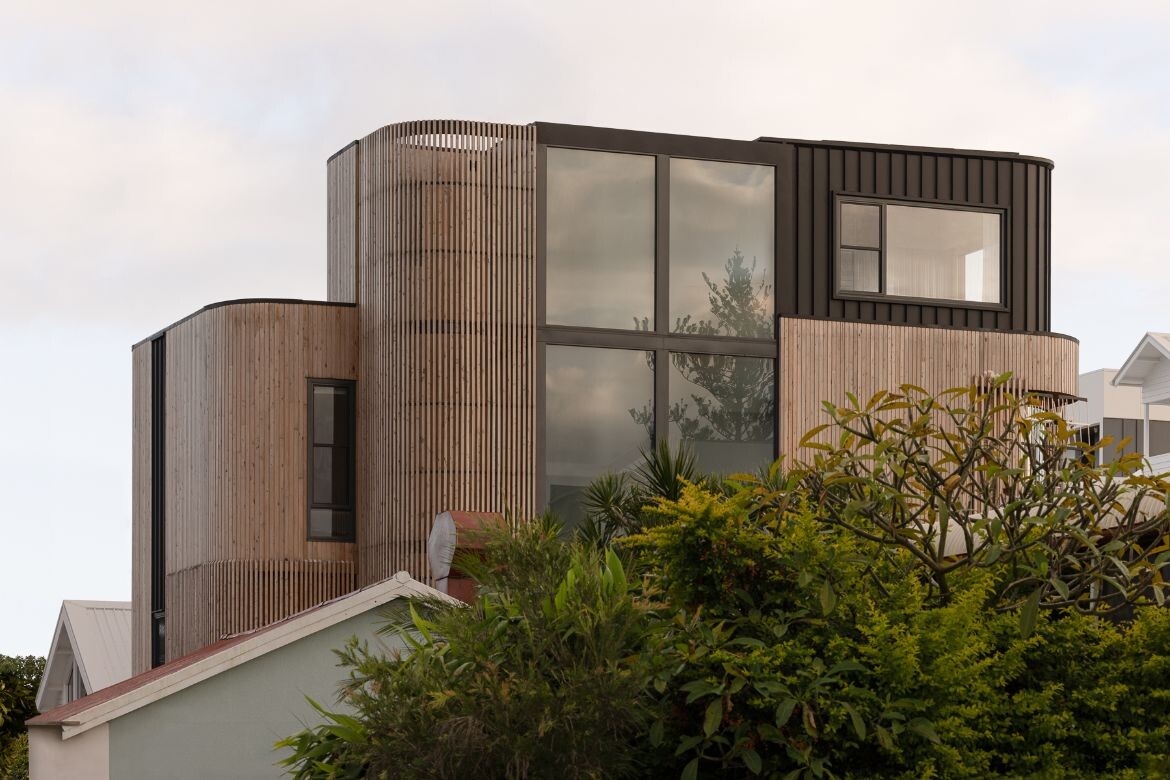 Designing vertically meant rethinking how spaces are defined in order to avoid claustrophobic rooms. Taking inspiration from the studio living from his European travels, architectural designer Jorden Payne-Cooper of Shane Denman Architects, took down the dividing walls between bedrooms and ensuites.
"We're defining spaces through their actual use, not with walls", explains Payne-Cooper.
An atrium ushers in daylight throughout with a spine of continuity and audio connection. As many of the storeys are south facing, this void allows light in without heat permeating the building. The height of the building creates a privacy challenge, thus windows are limited and strategically placed. Yet, the atrium ensures no nook is left in the dark.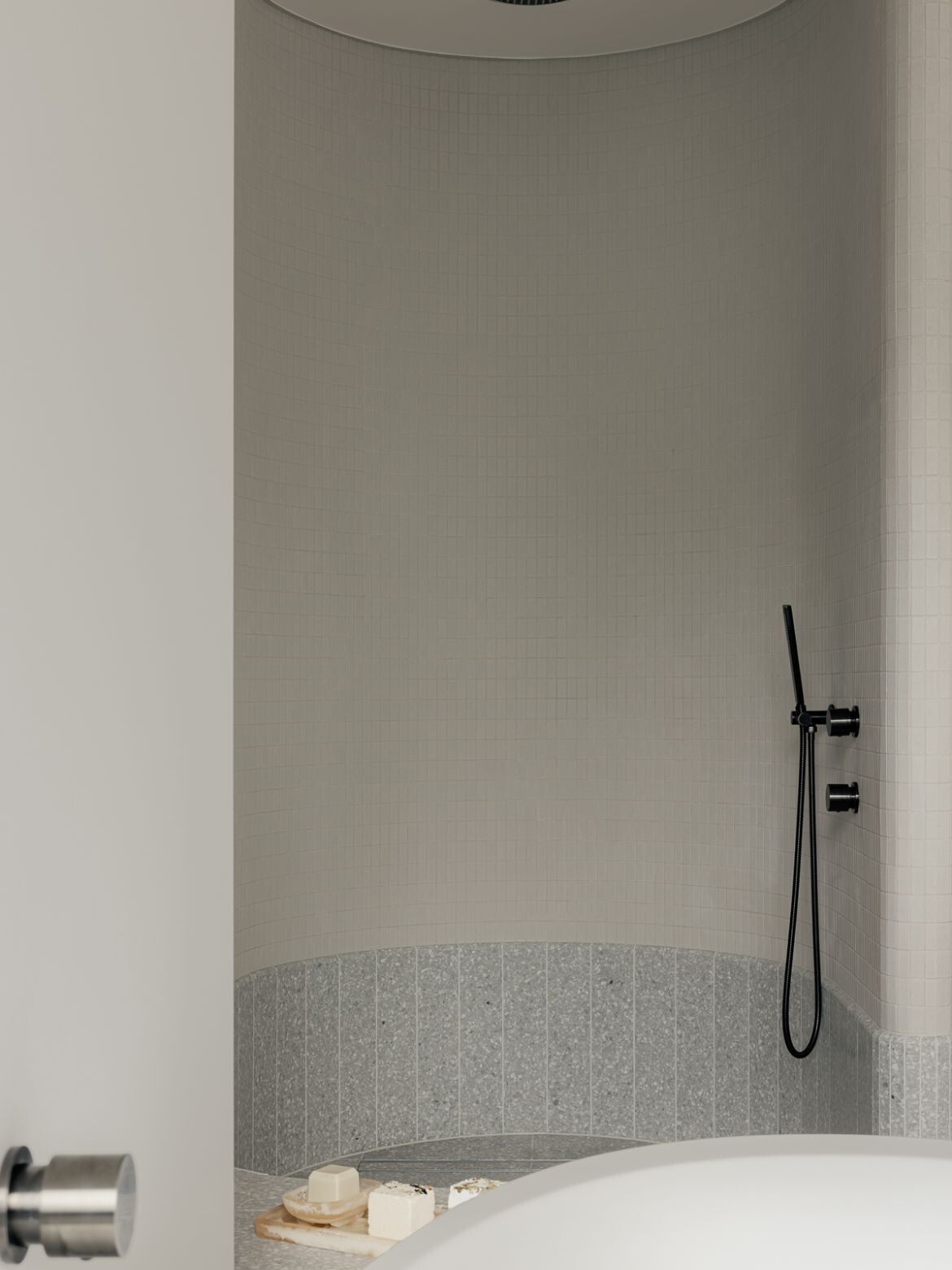 With the garden a priority, landscaping opportunities needed to be configured into the structure itself. Breaking the conventional backyard mould, the form is punctuated by spaces of indoor/outdoor retreat from balconies, to the extension of the open-plan kitchen onto the lawn, to the pool hemmed by green ferns slightly underneath the floorplate.
Distinctive shimmering cladding of cypress envelopes the form, an economical decision that mimics the pine trees flourishing in the area. A restrained indoor materiality focuses on sculptural organic shapes and chamfered edges that all hinge on the overall form. This is mimicked right down to the details, for example in the custom bullnose finishes skirting the terrazzo tile in the ensuite.
Cypreś exemplifies that creating quality space doesn't rely on an expansive floor plan — far more important is an ability to rethink the structure of home in a way that makes use of spaces that would otherwise be lost.
Shane Denman Architects
www.shanedenmanarchitects.com

Photography by Brock Beazley
We think you may also like The luxury home of a football star and a designer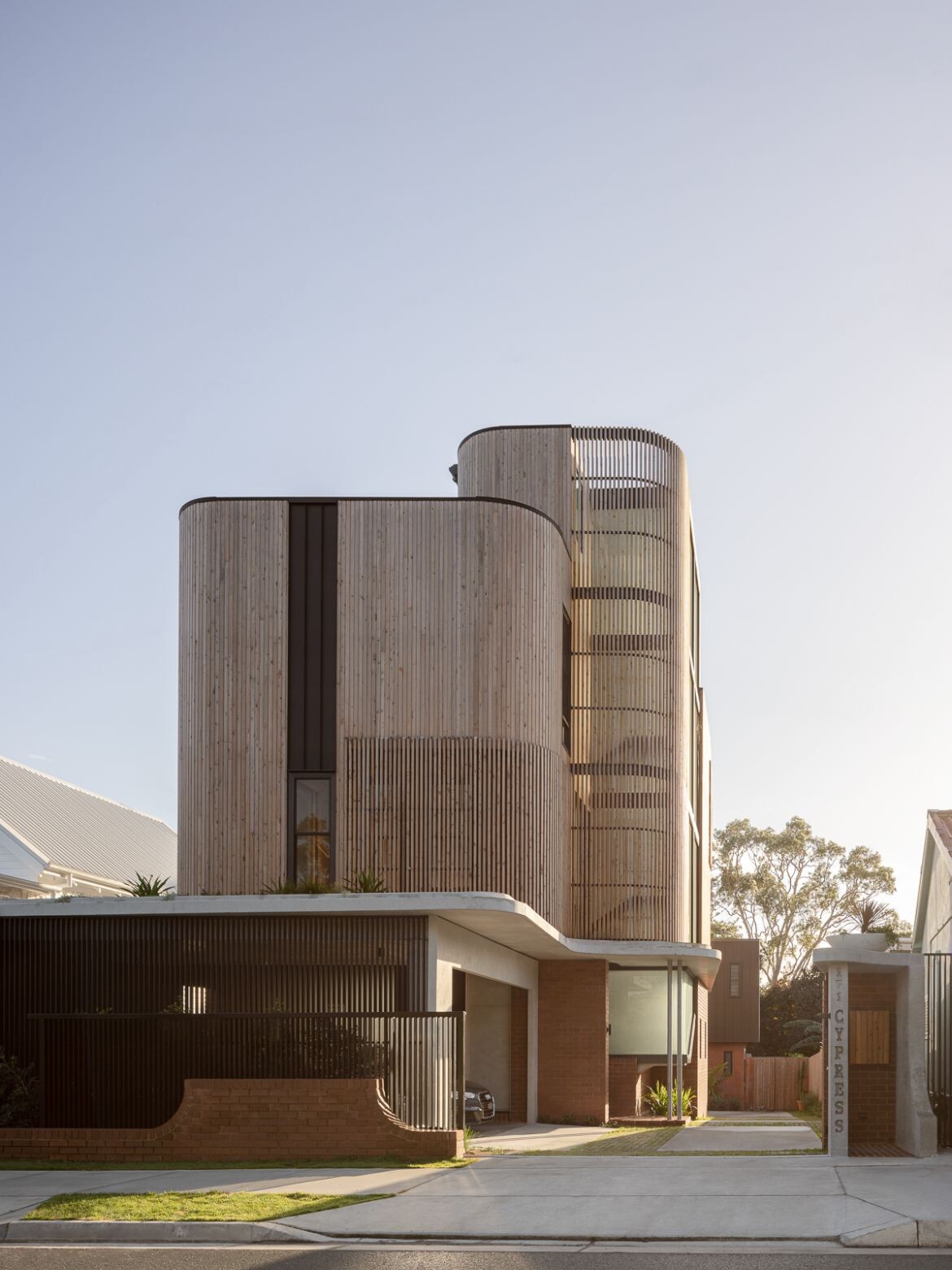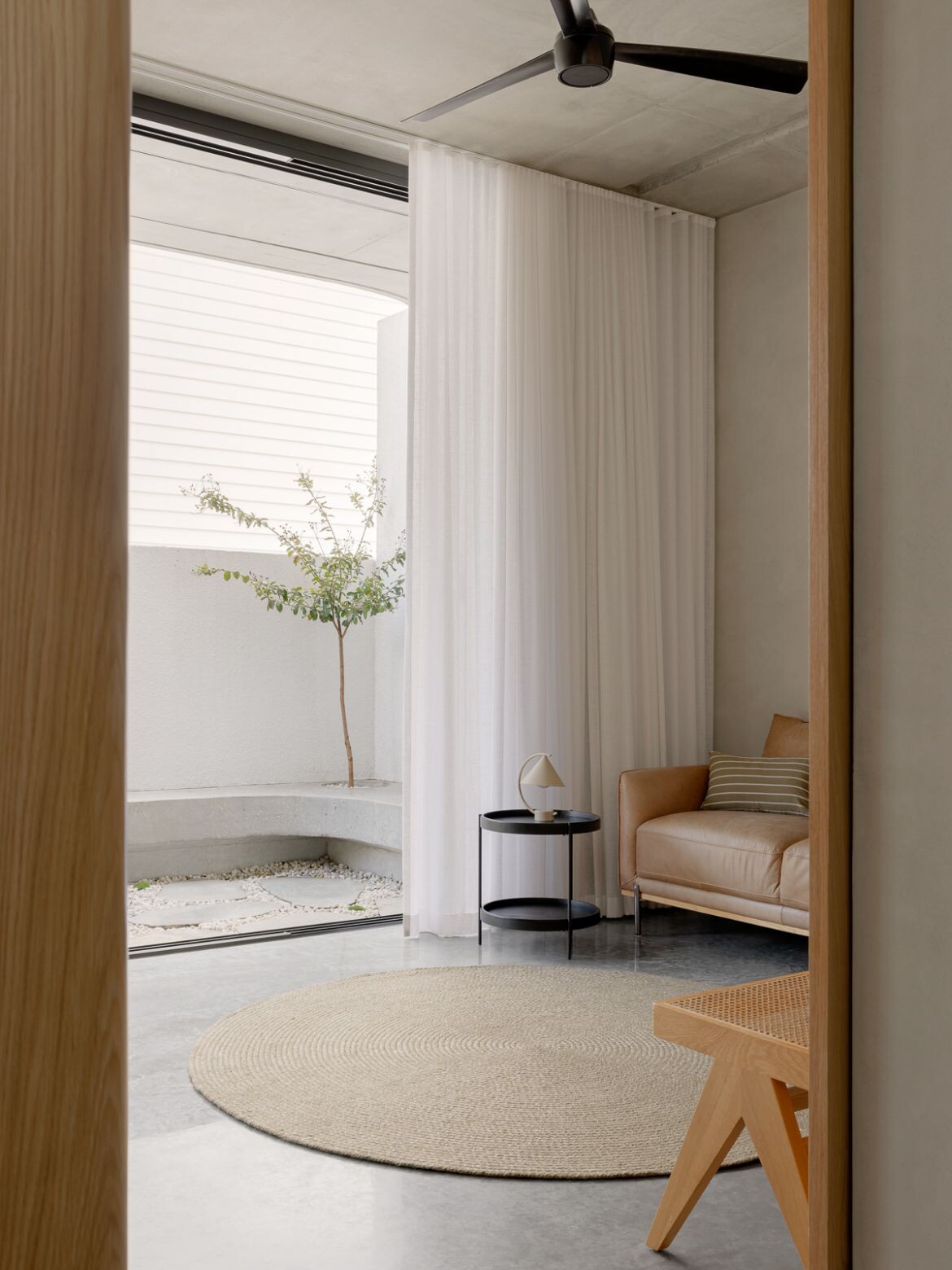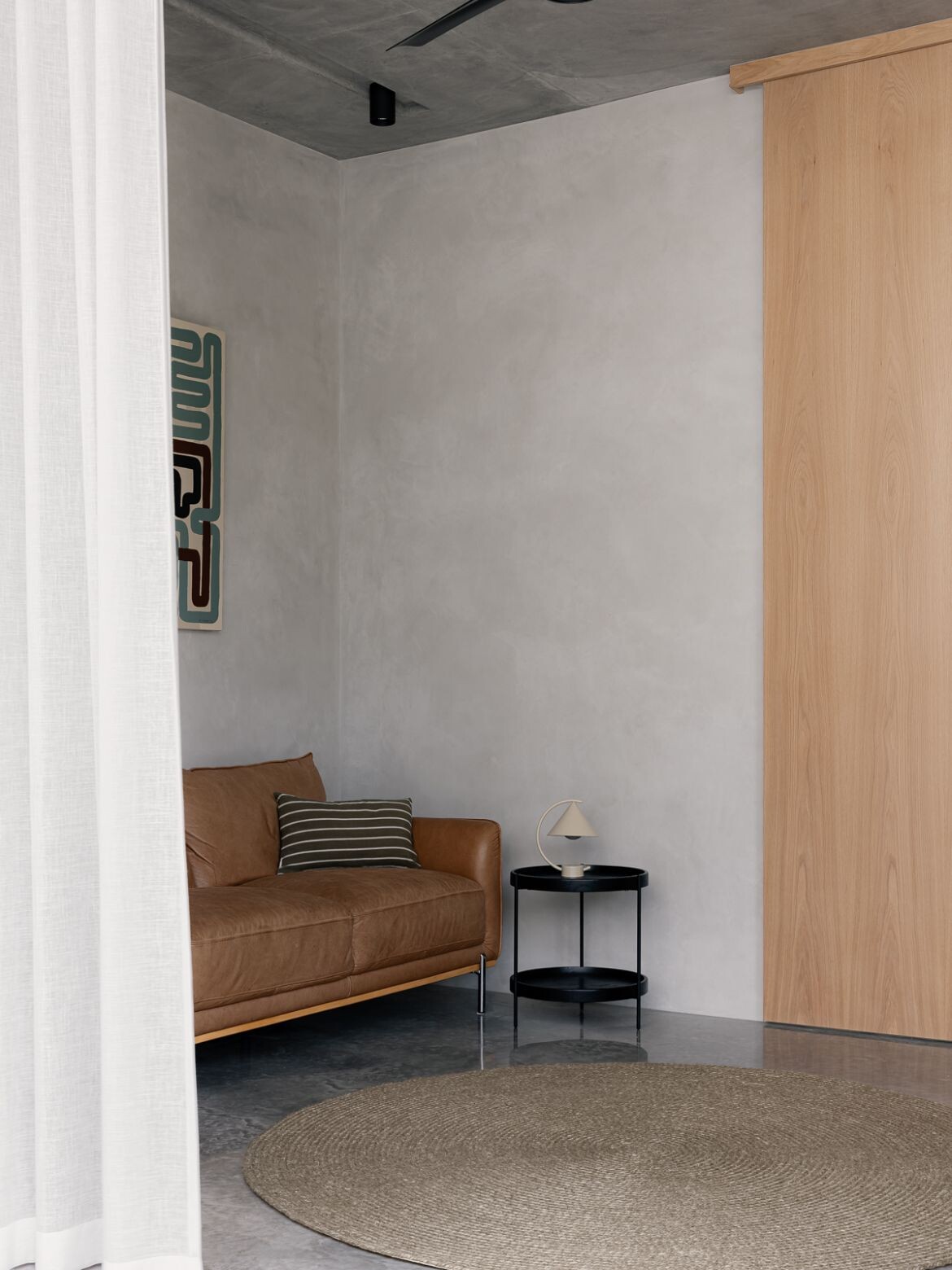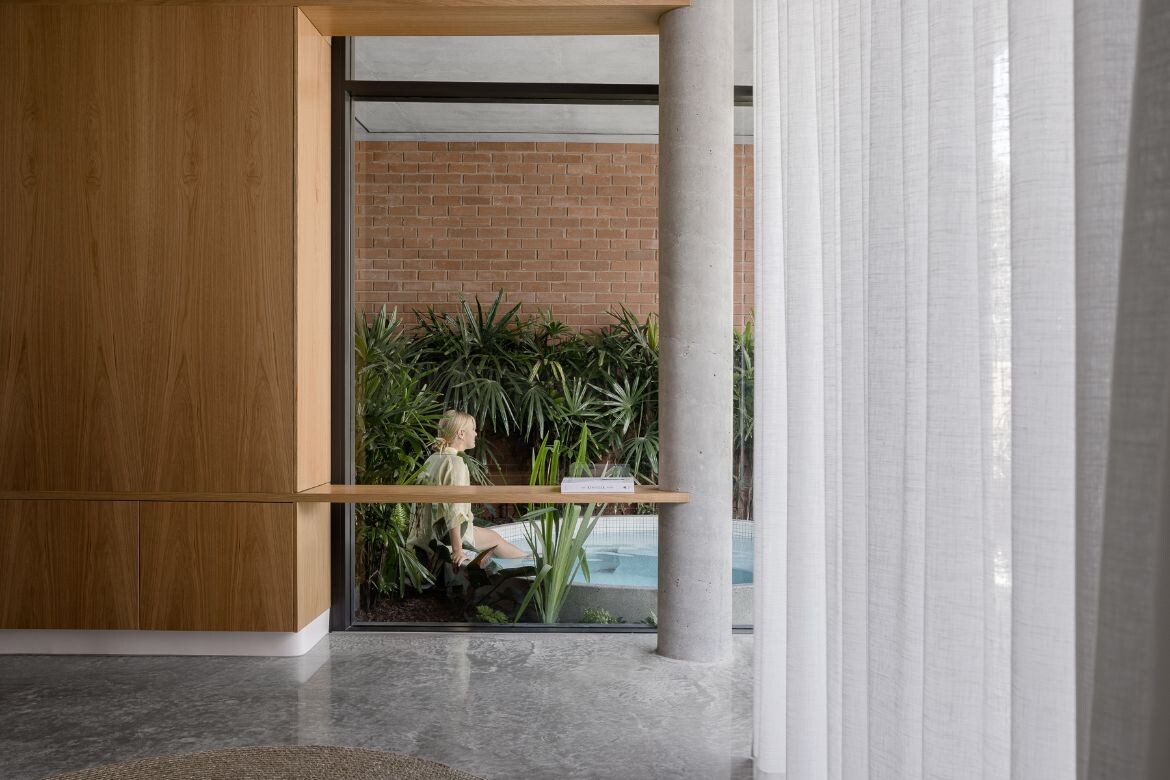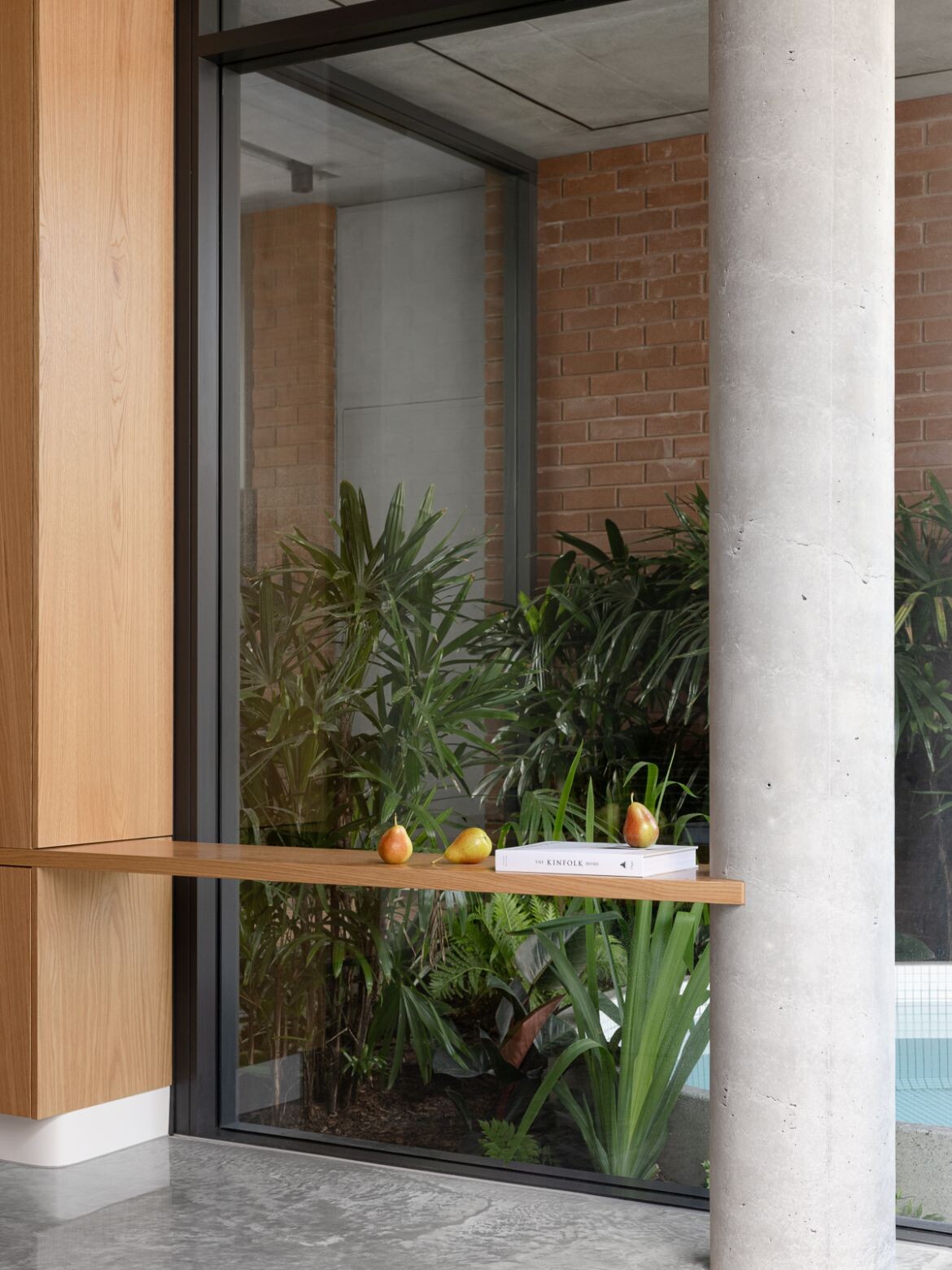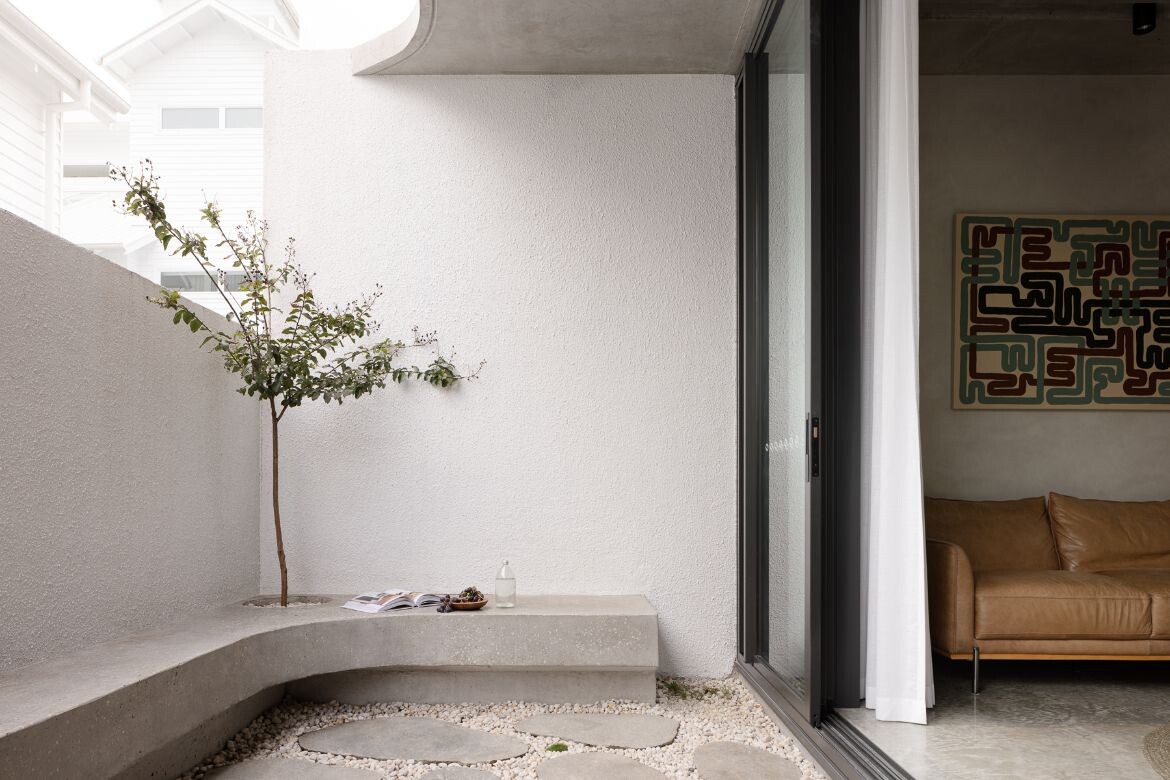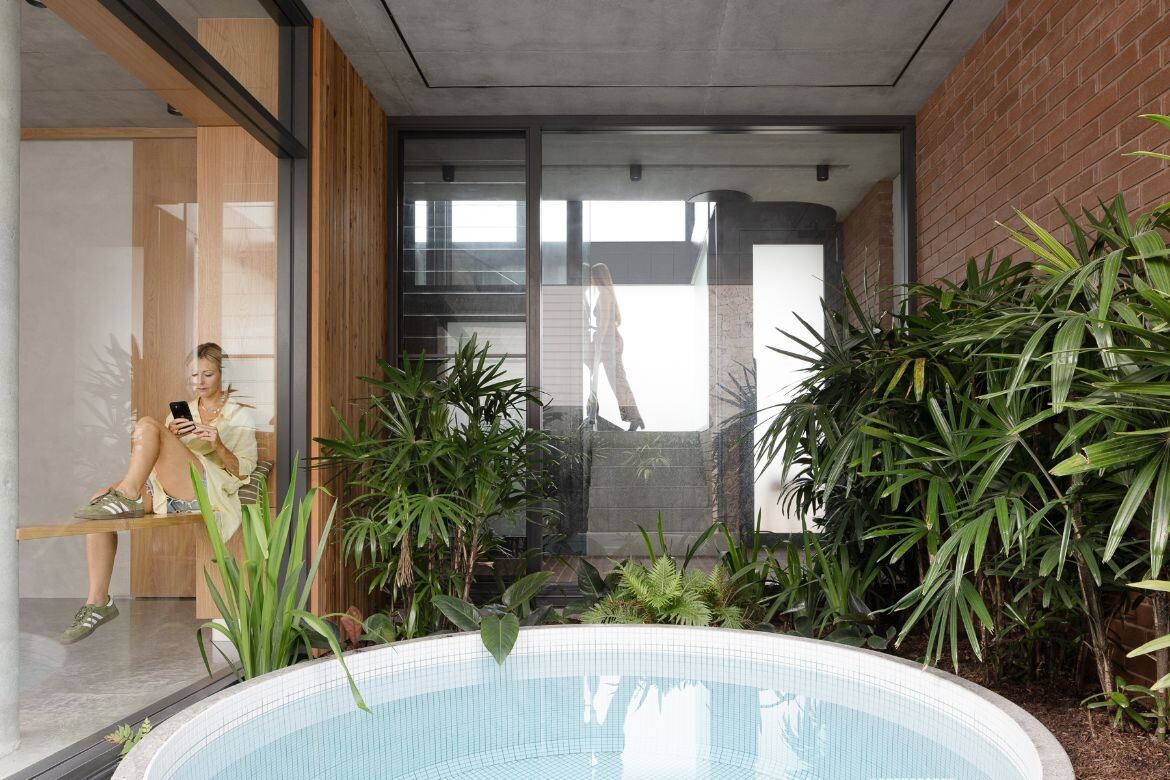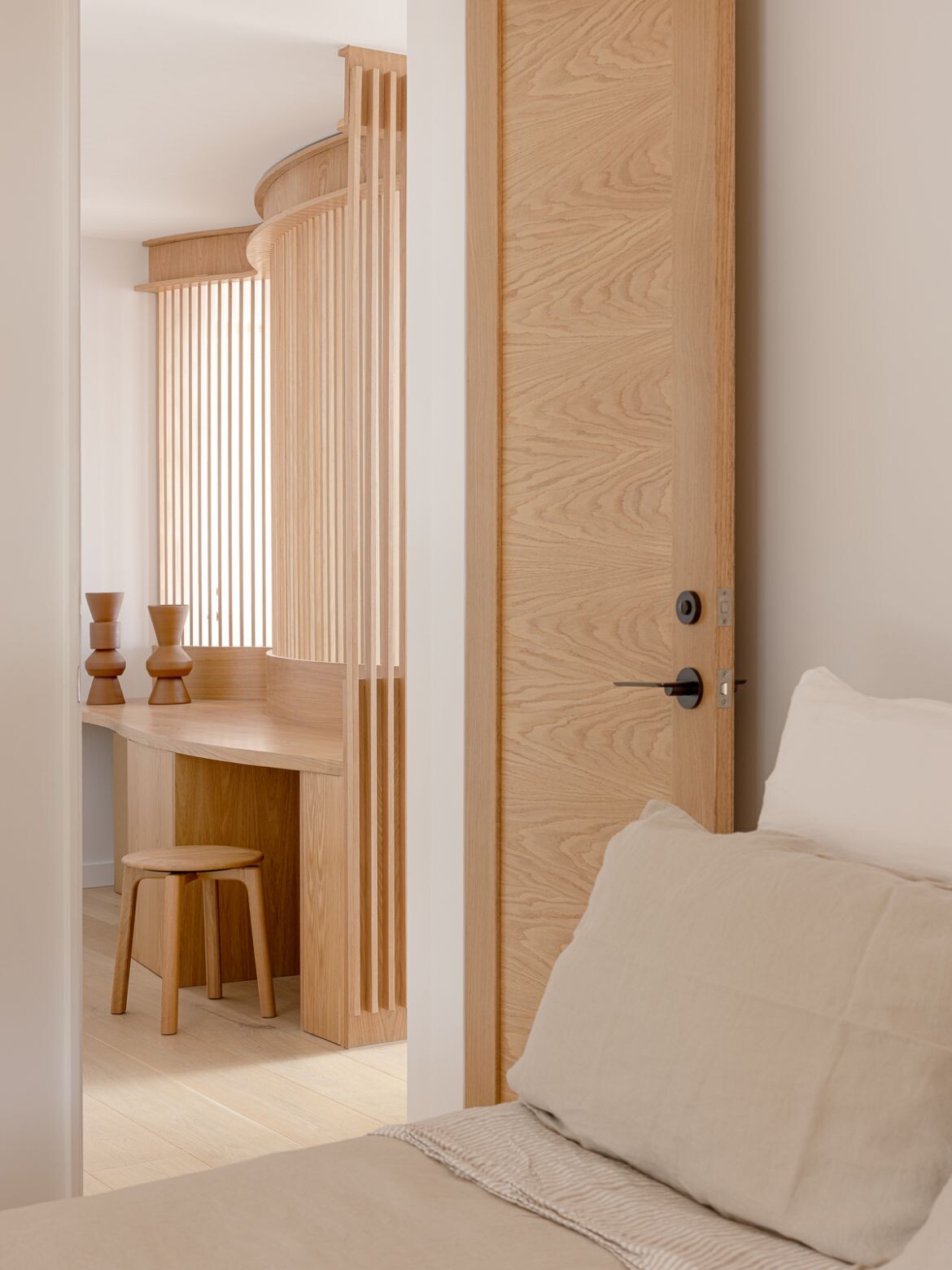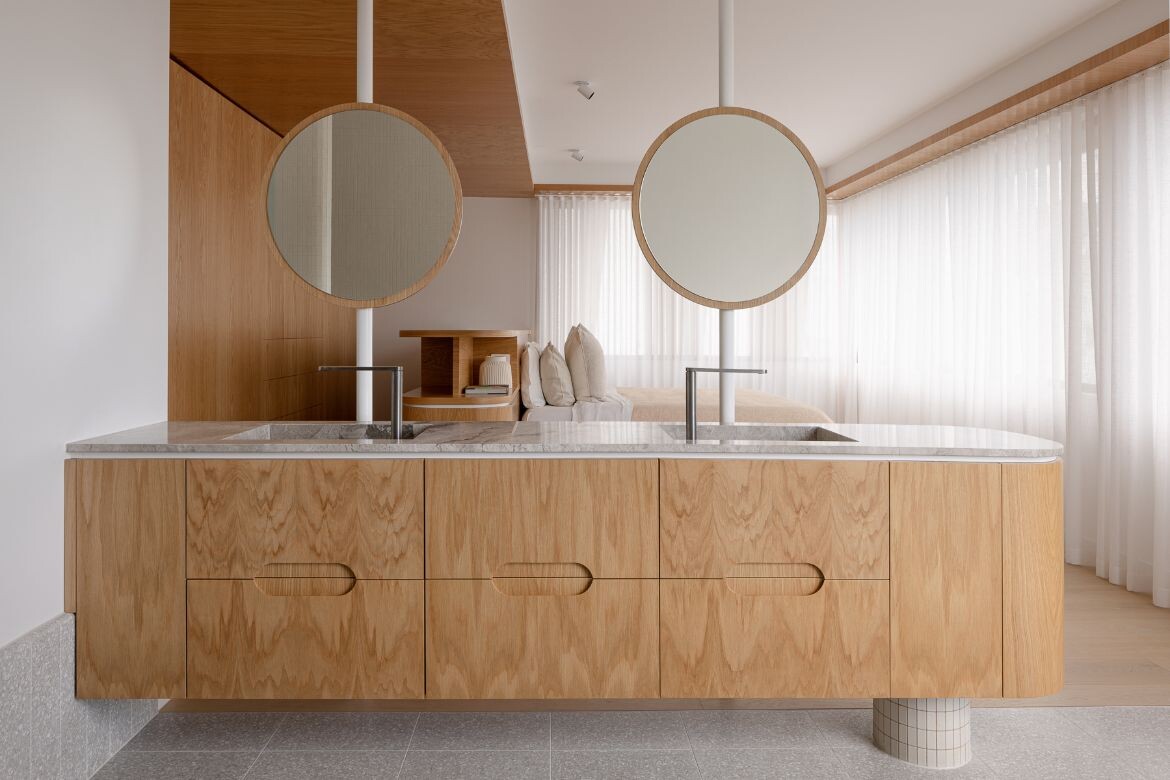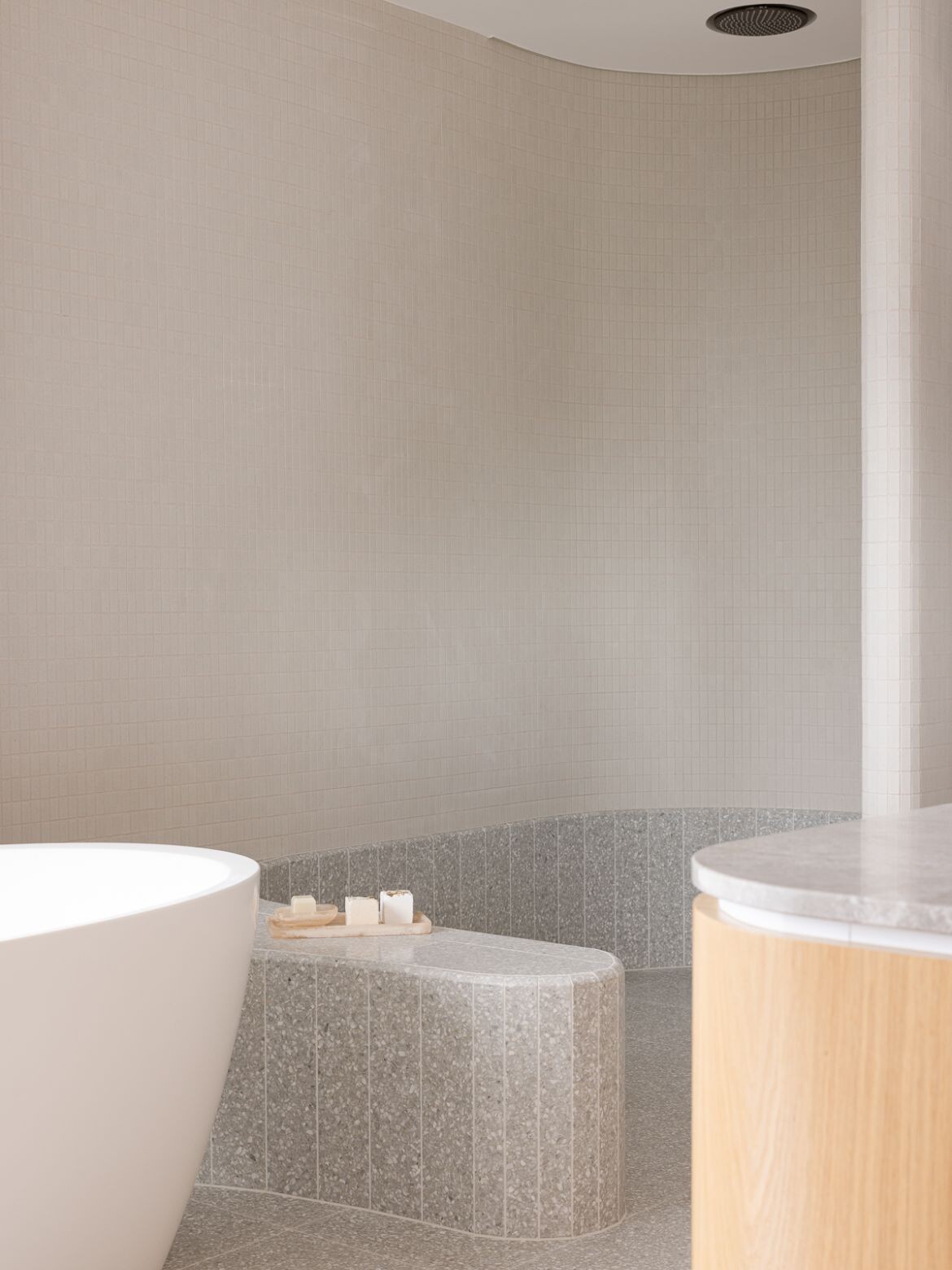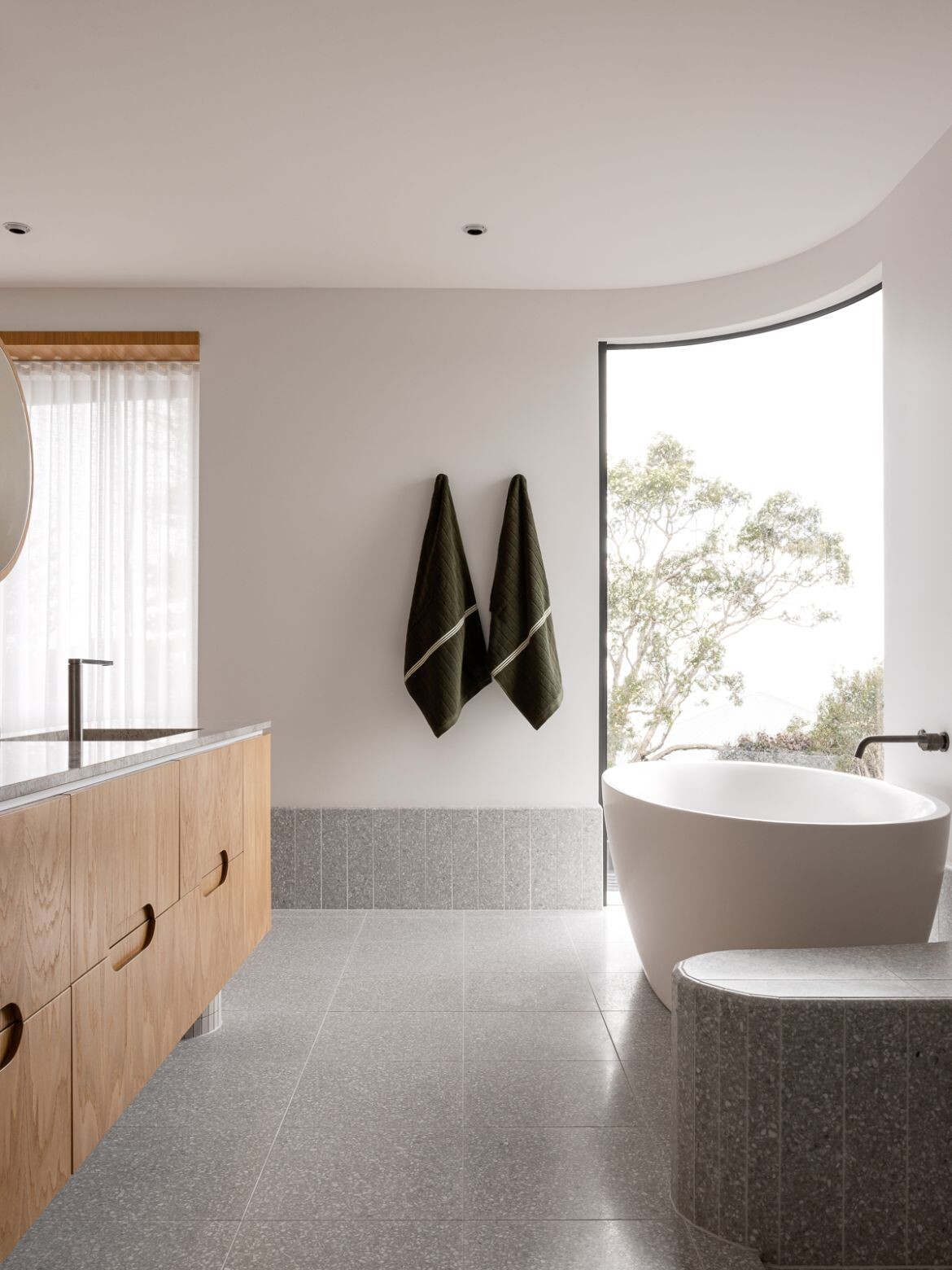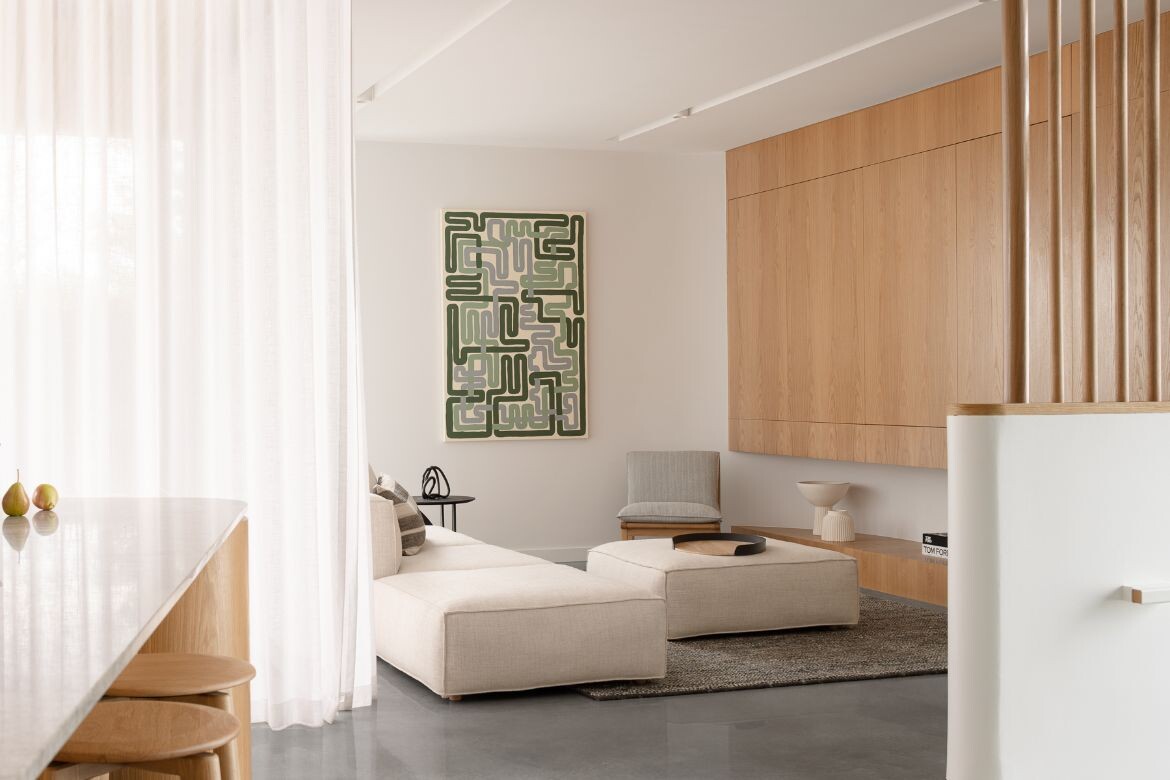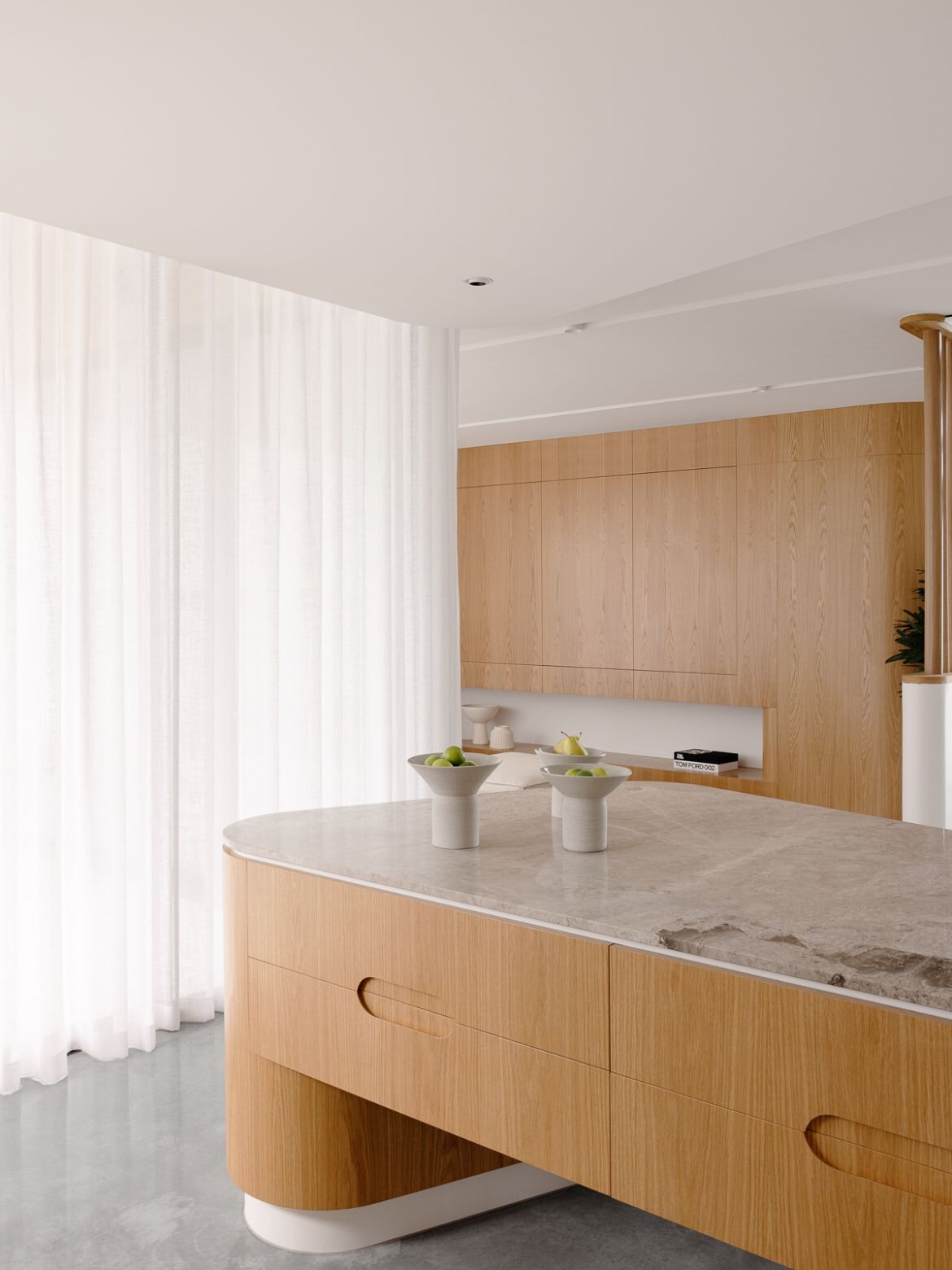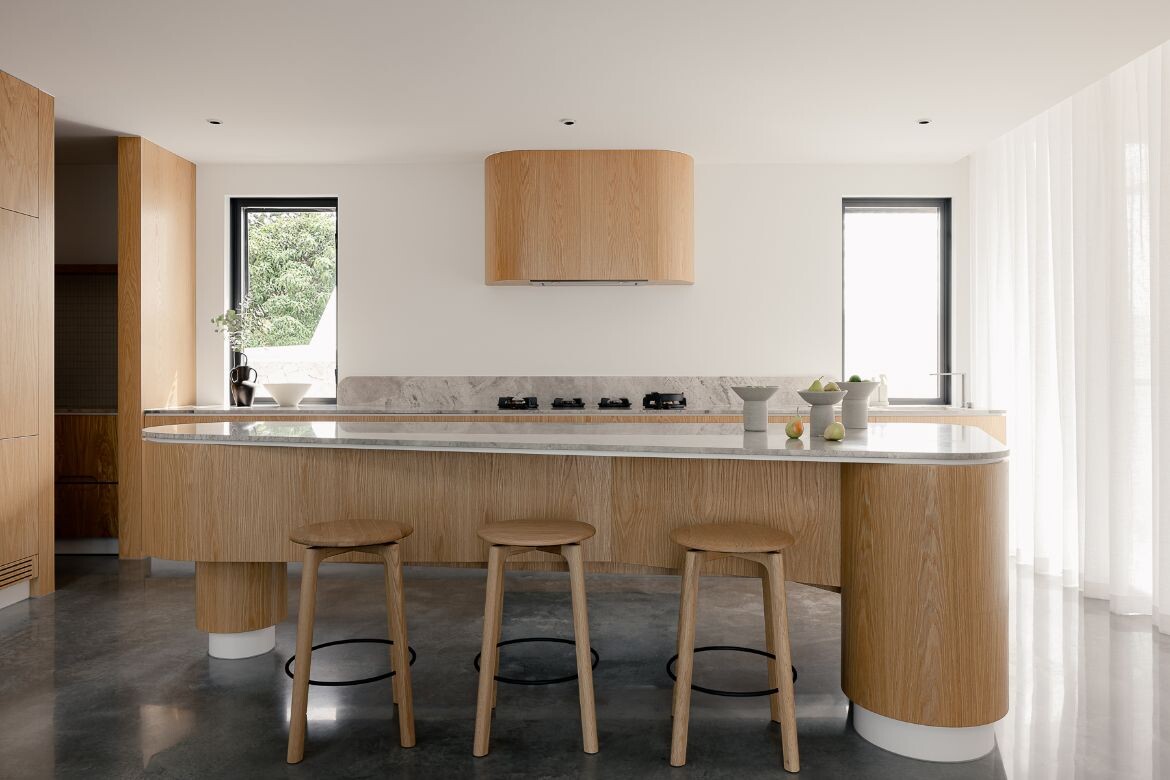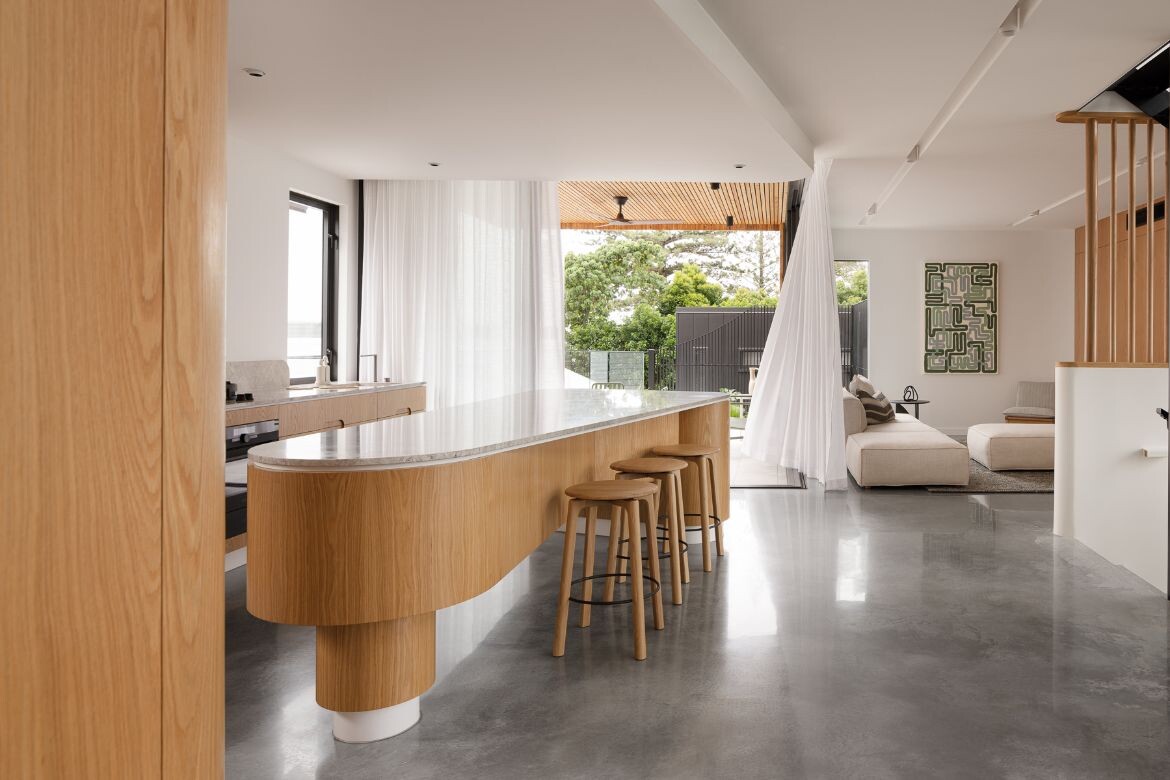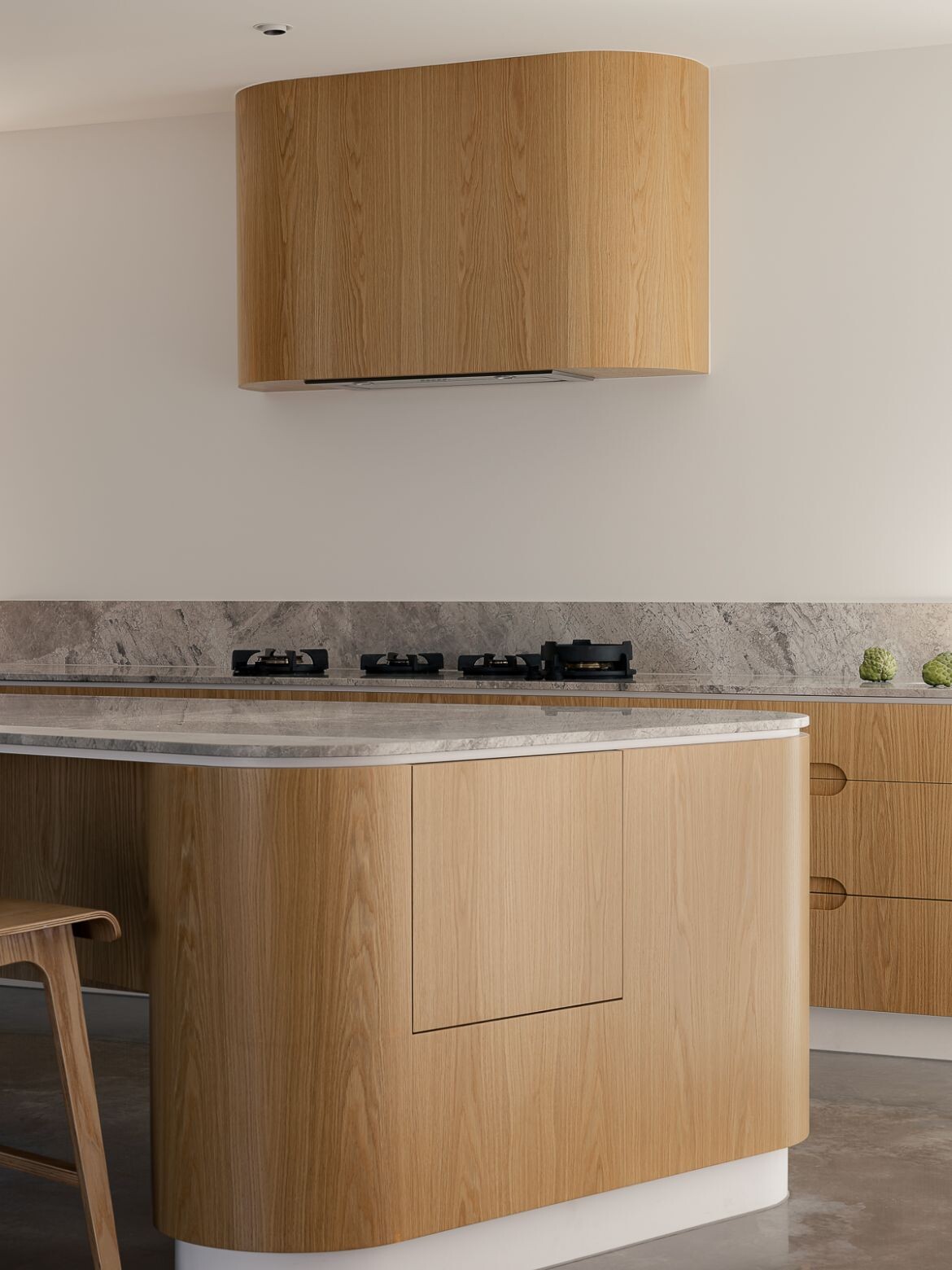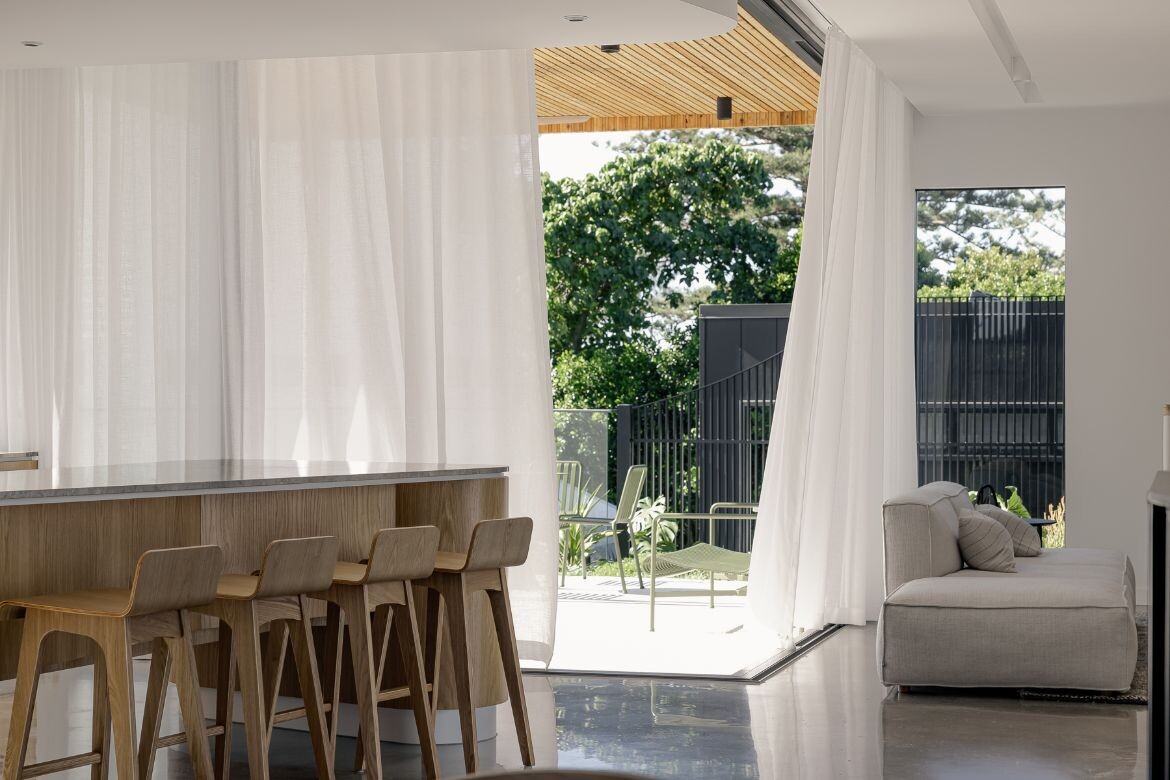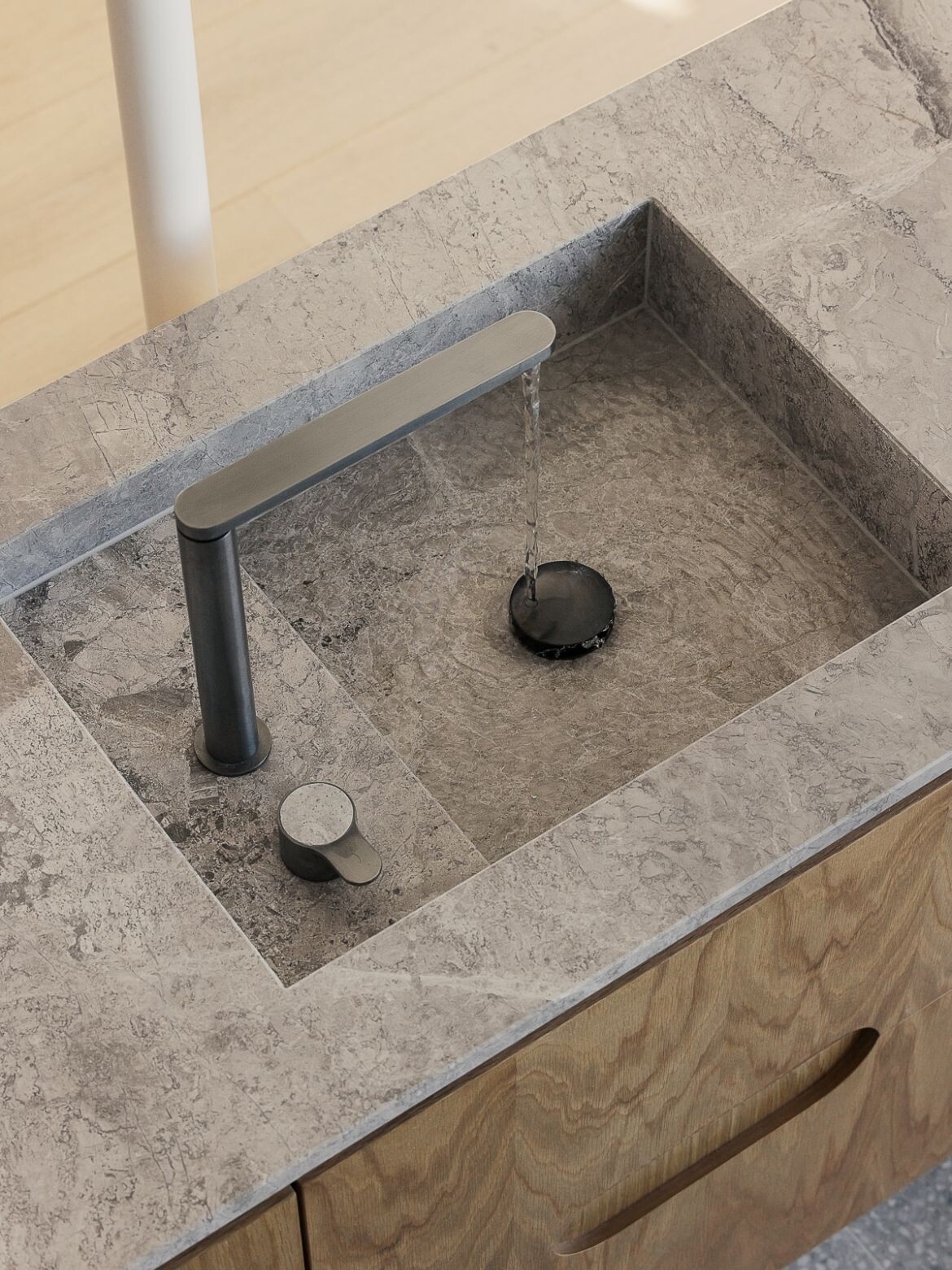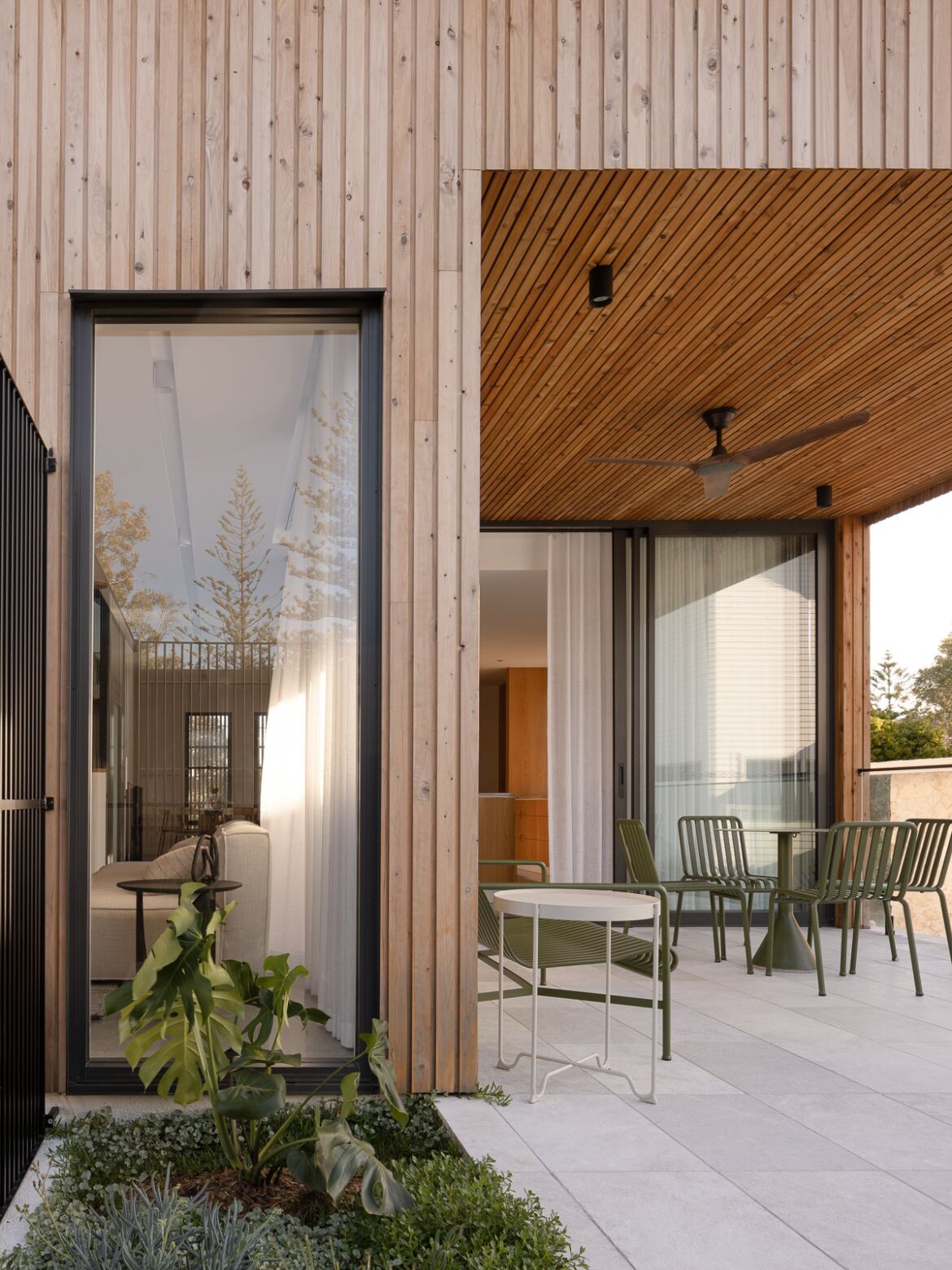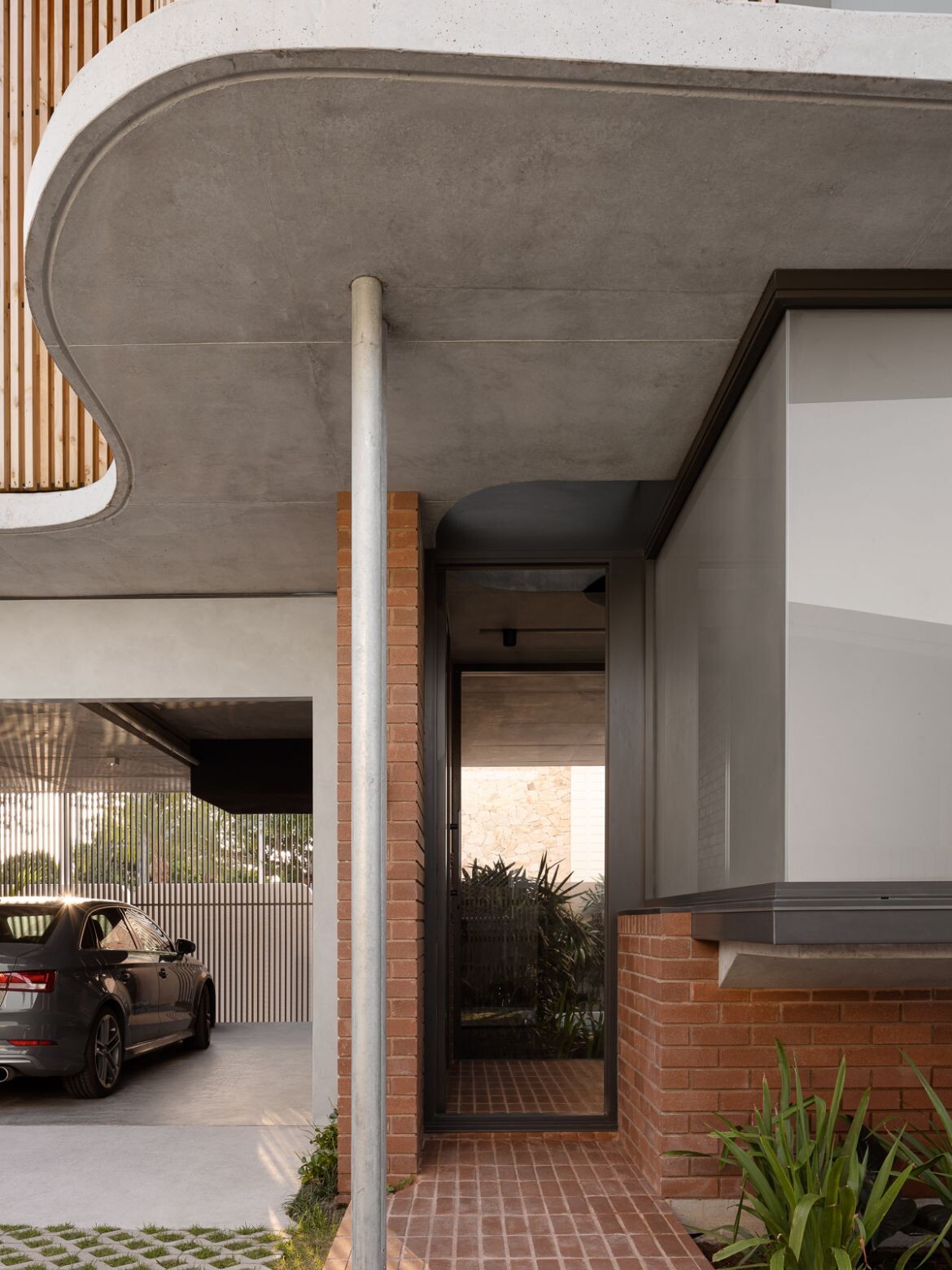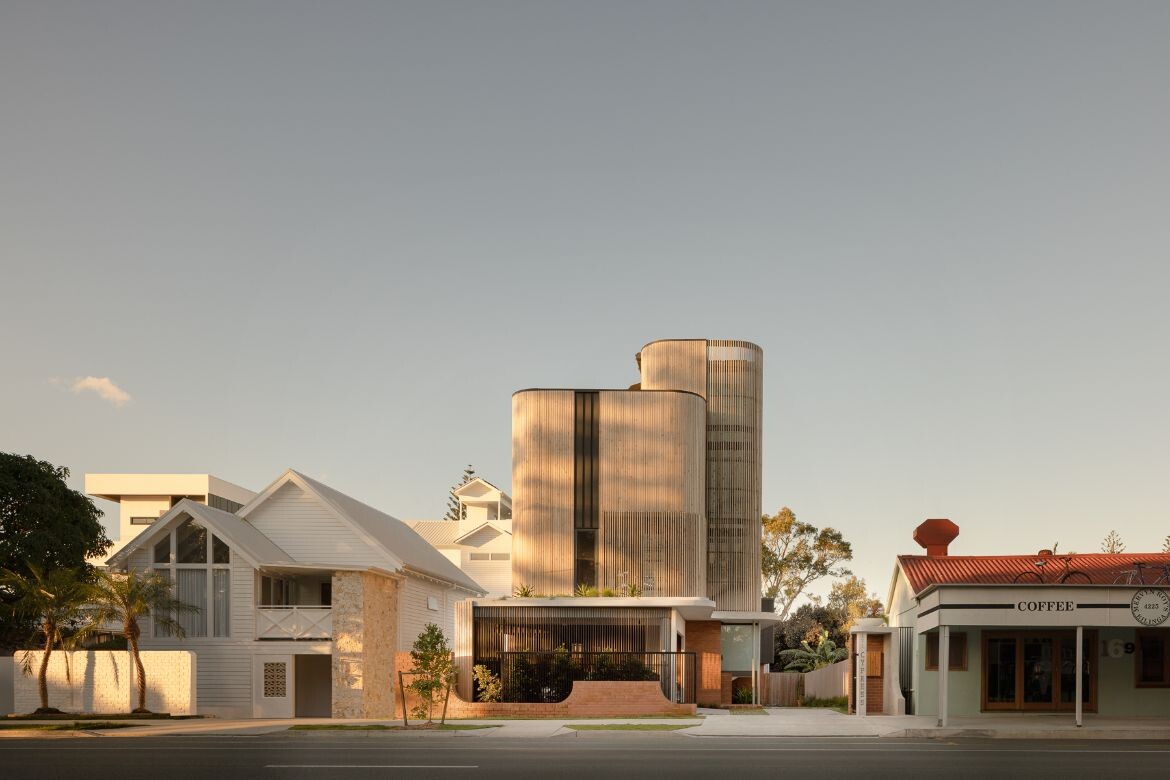 ---
---