Text by Redzman Rahmat
Photography by Food and Shelter Company
In this 3-room HDB flat, Provolk was given 'carte blanche' when it came to the design and space planning. The only brief was to remove as many existing walls as possible and to change the original floors.
In a typical HDB flat, the kitchen is found at the far end of the apartment, with large windows to hang out the laundry. On the other hand, the bedrooms tend to have a small window that's barely functional. For this home, Provolk wanted to rethink the relationship between residential spaces and blur the lines between the common space and the intimate space.
As such, almost every single internal wall was knocked down to make way for a roomy home for one. The primary change took place with the kitchen. Because the homeowner doesn't do a lot of heavy cooking, the kitchen now takes prime position at the front of the home. It becomes an interesting focal point that shares the same plane as the living room.
With the walls knocked down, the living room is now larger and presents a more efficient use of space. The kitchen, living room and dining area now form one expansive communal space. Meanwhile, the area where the kitchen originally sat in has been converted into a utility yard.
Be removing the walls of the spare bedroom, the living room is much bigger and is now a social space for entertaining. Together with the connected kitchen and dining room, the communal areas form a cohesive and efficient use of space.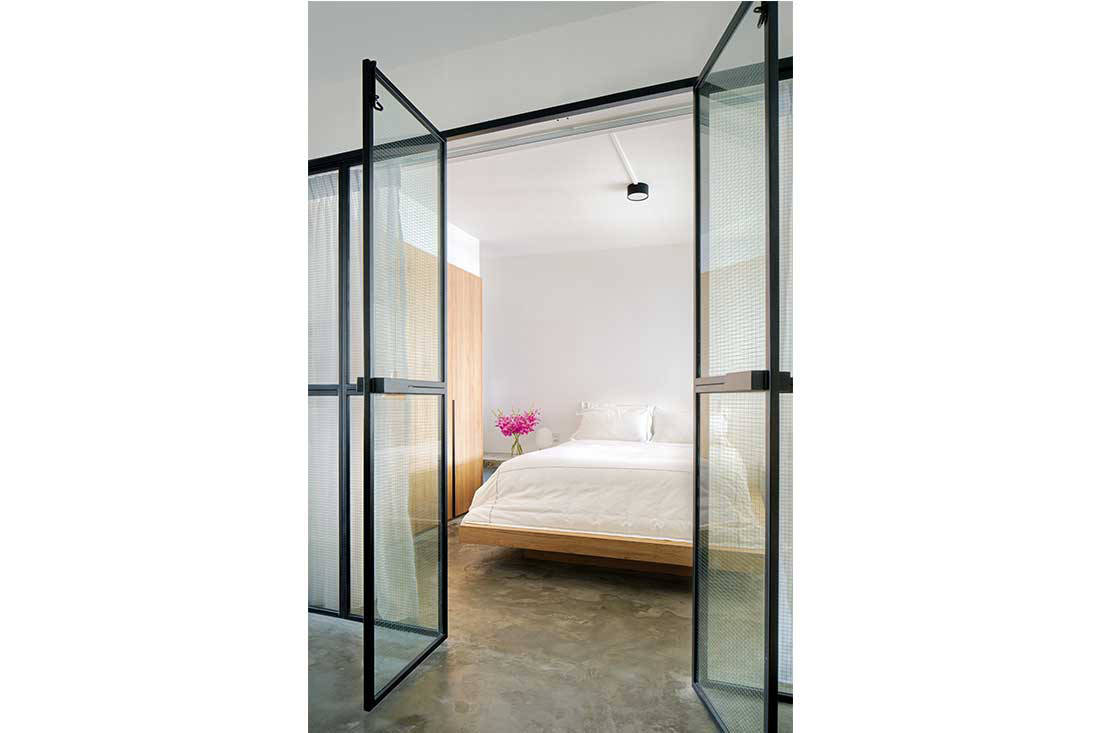 The wall to the master bedroom has been replaced with clear glass doors that further lend to the feeling of openness. Its design also preserves the sleek and streamlines look of the space.
Provolk
www.provolk.sg
---
---