Text by Redzman Rahmat
Anyone who has ever renovated their family home can tell you that one of the biggest challenges is to take into account the needs and wants of every single member of the family. With so many different personalities on board, it can be a clash of opinions and preferences! But one room that requires a bit more of your expert opinion is the kid's room. Designing a bedroom for your child requires a completely different set of rules, including the child's age and personality. Here are a few considerations that can help you create a dream bedroom for your child.
#1 Paint can create a magical fantasy world that fosters creativity
Your child's imagination is a precious thing, and their bedroom is the perfect place to allow it to run free. The most straightforward way to do this is with wall colours. Paint your child's room in a bright and vibrant hue that reflects his or her own personality.
Dulux recently launched its Far Away Places paint kits that make it easy to transform a plain room into a magical getaway for children. From safari adventures to fairytale kingdoms to outer space odysseys, the bedroom can transport your child to faraway realms using paint, cut-out decals and stickers.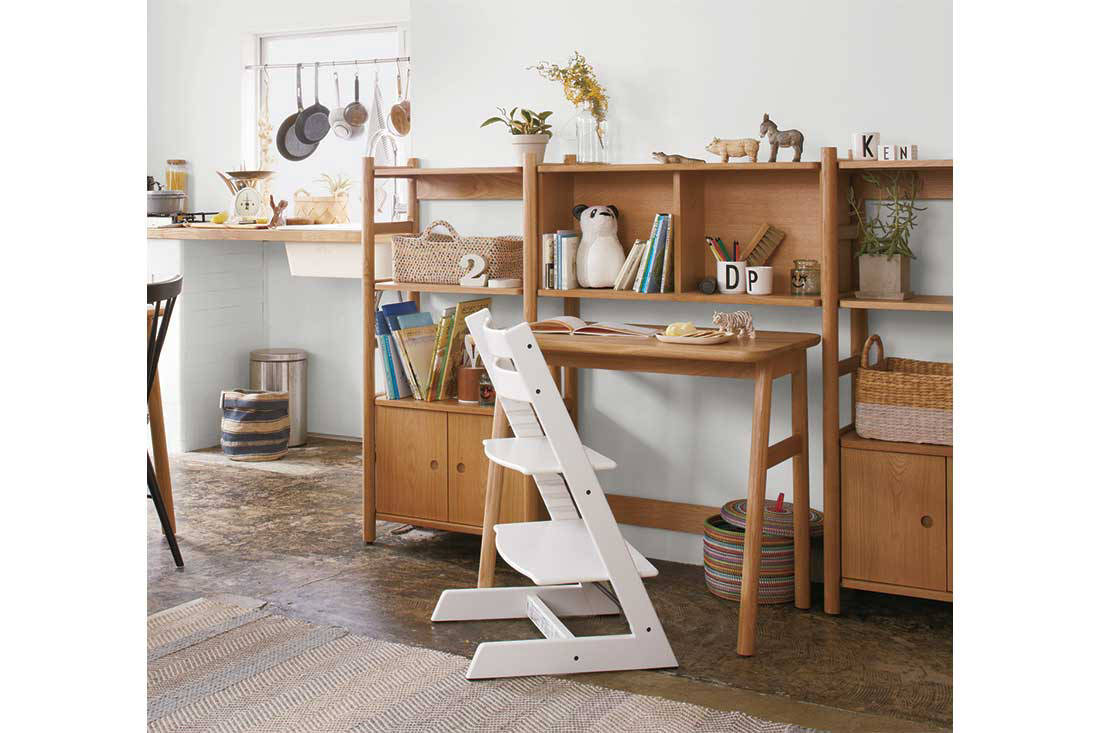 #2 Create spots for work and play within the bedroom
A kid's room isn't just a space where they go to bed every night. It's also a place where they learn, play and grow into adults. While it's important to dedicate a space for your kid to play with their toys, it's just as imperative that there's an area for them to sit down properly and do their homework. Save a corner of the room for a study desk, and teach your child that it's time to focus when they're sitting in this spot.
Actus Hause from atomi has a range of gender-neutral kid's furniture that can help you create the ideal spot for reading and studying. This includes furniture pieces that grow up with your child, such as height-adjustable chairs and kid-friendly extendable desks.
#3 Choose beds that are designed specifically for children 
It's easy to fall into the trap of thinking that you should buy an adult-sized single bed that your child can grow into. However, a child's height and weight will change drastically over the years, and they shouldn't be made to sleep in the same bed across many years. Invest in an age-appropriate bed that is ergonomically designed for children, and don't be afraid to replace them as your child grows up.
Nothing will make your kid happier than sleeping in their own treehouse. Kuhl Home's range of playful children's beds are the ideal size for a growing kid and come in a playful loft design. Kids will love to climb into the canopied sleeping area or cosy up in the reading nook on the bottom section.
#4 Build a room with storage that grows with your kids
As your child grows up into a young adult, they will need adequate storage space. What starts out as room for toys and plushies will evolve into storage for clothes, books and other personal belongings. Make sure your kid's room can easily adapt to this gradual change. Before you know it, your child will need more room to grow.
For ease of mind, look to French manufacturer Gautier and its Nuance collection of bedroom furniture. It's designed specifically for girls aged eight to 13, and takes into consideration the factors that affect sleep, storage and style.
---
---