Top image: Miles by Yabu Pushelberg for Lasvit
Text by Aleesha Callahan
Lighting truly has the ability to affect our mood and influence our general wellbeing. It can make or break a space, add drama, recede into the background as just a whisper, and everything in between. As the old adage goes, good design often goes unnoticed… Well, whether a loud statement or minimal and bespoke, these new pieces seen at Euroluce at Salone del Mobile tell the whole story of good design and they certainly are worthy of being noticed.
Flos
Always one of the favourites to see at Salone, Flos did not disappoint with its new releases on the stand at Euroluce this year.
While there are almost too many highlight, some of the memorable inclusions were: Black Flag by Konstantin Grcic an extendable wall light that can illuminate up to 3.5 meters from its frame. Named in honour of the punk band Black Flag, this light serves as a centrepiece despite the fact it's wall-mounted.
Drawing on Ronan Bouroullec own passion for ceramics, this new collection of lights – Céramique – showcases the quality of craftsmanship of the material. The collection includes three table lamps with handcrafted ceramic bodies and diffusers, finished with lead-free crystalline lacquer to highlight the surface. Available in Singapore through P5, Space Furniture and XTRA.
Foscarini
Always unafraid of bringing some colour and unconventionality, Foscarini presented a slew of new releases – some of the standouts include Fleur by Rodolfo Dordoni which is a vase and a lamp (ingenious); Pli by Felecia Arvid with oversized pleats and soft glow; and Hoba by Ludovica+Roberto Palomba with organic glass forms.
Plus, the stand was delightful with retro venetians, plywood and pops of orange and teal. Available in Singapore through Space Furniture.
Davide Groppi
Italian lighting company Davide Groppi has released 15 new pieces for Euroluce 2023. There are some seriously incredible lights in the mix, viewing them on the stand what really stood out was the way fine lines and lightness continues to be pushed further and explored, particularly with Post Prandium and Utopia.
In the mix is the more playful inclusion Just Like A Light (with tiny crocodiles)! Available in Singapore through P5 Studio.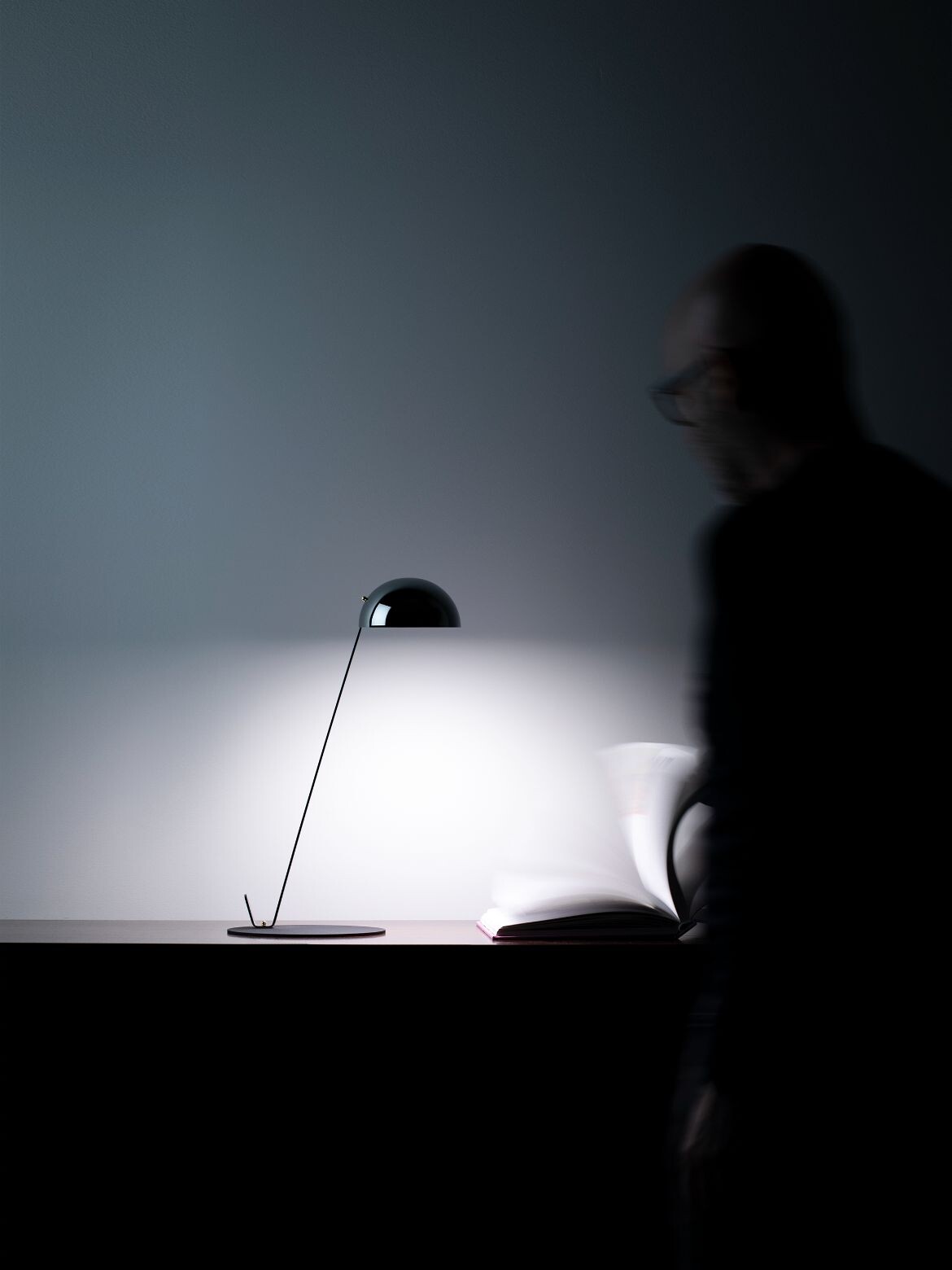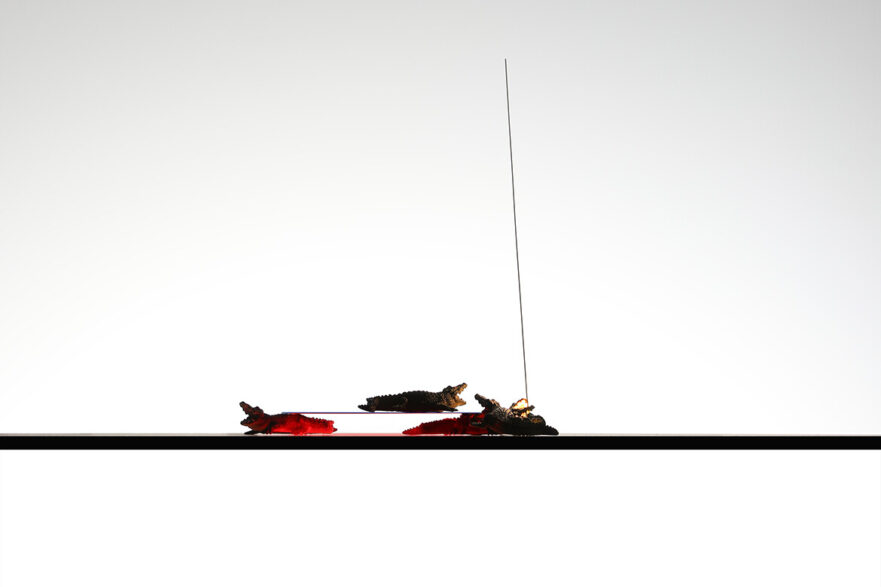 Santa & Cole
A sensual and relaxing stand, Spanish brand Santa & Cole presented its products with the concept of Strofa chiara, strofa scura, A Play by Santa &Cole at Euroluce 2023. Rattan and light tones were warmed up with ambient lighting.
New pieces include updates to Lámina by Antoni Arola with a wall, table and floor lamp. An update to a 1973 'executive desk lamp' by André Ricard also deserves a mention – done in collaboration with the designer and modernised with new tech. Available in Singapore through W. Atelier.
Artemide
Italian lighting company Artemide brings technology and sustainability to Dreispitz. It's a modular lighting solution with different standalone and systemic versions.
Other standouts include the Trilix family of lamps designed by Mario Cucinella for indoor and outdoor spaces featuring a lightweight tripod-like structure that supports a flat disc light; and the expansion of the IXA family with IXA XL. Designed in collaboration with Foster + Partners, a larger head is combined with two new structures, wall and ceiling, recalibrated to balance the weight and bring light into the space to respond to different lighting needs. The head can be freely rotated 360 degrees thanks to a magnet, bringing light to where it is needed.
Other new creations on show at Euroluce 2023 that are worth mentioning include Vine Light chandelier, Veil collection and Eggboard Circle. Available in Singapore through Stylecraft.
Tom Dixon
Tom Dixon returns to Salone del Mobile with extraordinary new collections that reflect this year's theme of 'CHOICE'. The British designer brings more colour, more variations, and more unexpected combinations in floor lamps and chandeliers, table tops and textiles to give design aficionados a deeper, wider palette of opportunity to help build perfect interiors.
Of note is the new Puff pendants and chandeliers, showing for the first time and Euroluce. Inspired by inflatable geometry, Puff is on intricate polyhedral object made of 30 metal panels, arrayed to form the rigid structure of a 45cm diameter lamp. Yet the seemingly 'ballooned' lighting presents a soft curve thanks to the cunning incised pattern. Available in Singapore through XTRA.
Lasvit
Architect David Rockwell and Czech glassmakers Lasvit have collaborated on the Constellation lighting collection, inspired by the starry skies of New York City and Grand Central Terminal's ceiling mural. The collection features six designs, each representing a different constellation, including Ursa Minor, Cassiopeia, Tri Star, Polaris, and Gemini.
Another incredible moment worth mentioning from the stand is the Cloud installation, created by Maxim Velcovsky. The piece is mesmerising, bringing together strands of fibre optics and glass in a dramatic four metre installation.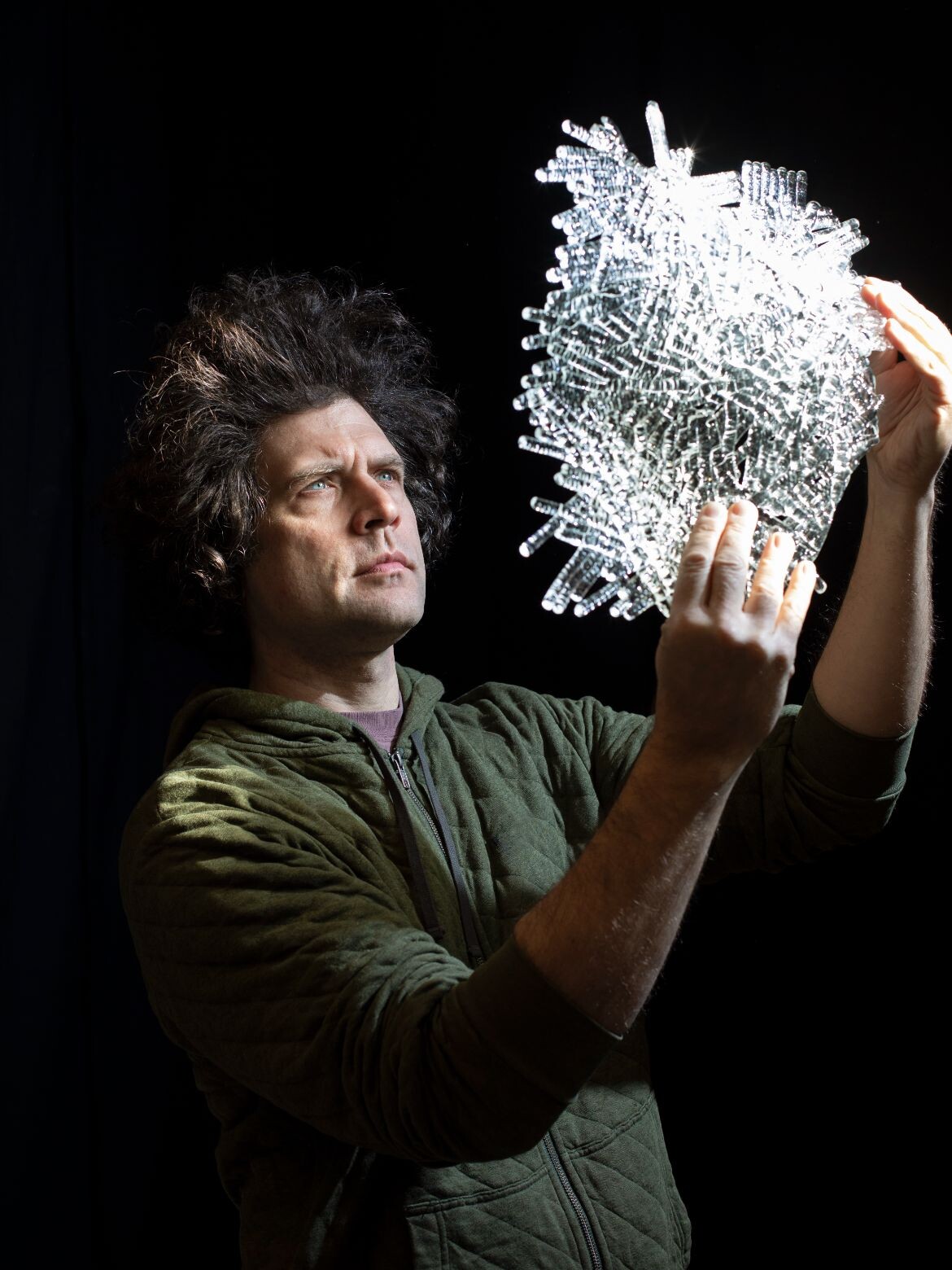 Vibia
Even with a large and heaving stand, the minimalist craftsmanship of Vibia was more than apparent.
Some of the standouts were 'Out' and large outdoor lamp with a sweeping curve and geometric cone form. The Knit range, which comes in different shapes and sizes has an understated elegance to it, while the textured shade adds dimension. Available in Singapore through Gamut.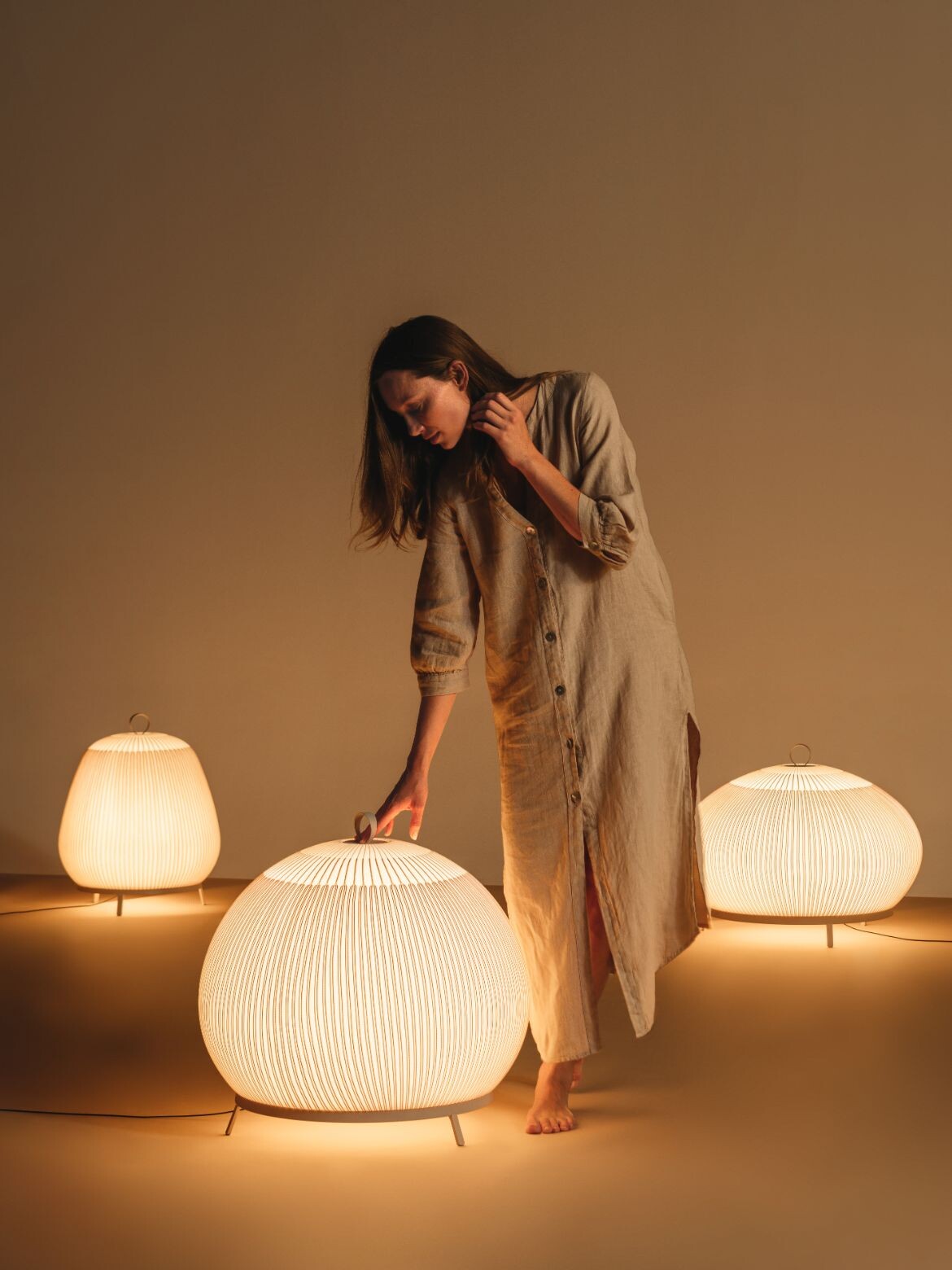 Follow our Instagram daily for updates direct from the Salone del Mobile.
---
---