Text by Janice Seow
#1 Buddy sofa, Pedrali
The Buddy collection by Busetti Garuti Redaelli was expanded this year to include a two- and three-seater sofa. The friendly and reassuring design is exceeding comfortable thanks to the combination of four different densities of polyurethane foam and supportive elastic belts.
In Singapore, Pedrali is carried by Lifestorey and Made & Make
#2 Primoridial, Roche Bobois
Primoridial is not your standard bookcase. Designed by Raphael Navot, the organic design sports an irregular silhouette as if it were carved by hand like a sculpture. It's made of moulded polyurethane with a stone-like finish.
Roche Bobois
www.roche-bobois.com

#3 Pala Giro, Artifort
Pala Giro is a contemporary swivelling armchair by designer Luca Nichetto that follows the shape of the human body, offering the comfort of an easy chair. Decorative stitching runs down its curved lines, adding a unique detail to the design.
Says Luca: "When we were designing Pala, I [did] research [into the] kind of posture our body engages [in] when completely immersed in a relaxed environment. With Pala, I've created an armchair that reflects that shape. Pala represents the imprint of the human body."
In Singapore, Artifort is carried by XTRA
#4 SURF, Molteni&C Dada
SURF by Yabu Pushelberg is a modular sofa system with a rounded form and a curved, slightly protruding backrest. The design is not just distinctive but also ergonomically friendly, while artfully designed rectilinear, chaise longue, corner and terminal elements, partially devoid of backrests, give rise to multiple compositions suitable for different kinds of living situations.
In Singapore, Molteni&C Dada is carried by P5
#5 Alpino, Sancal
Designer Rafa García is an avid mountain biker and found inspiration for his latest piece, Alpino, when he was out and about. The soft peaks of the base and back cushions overlap, just like a mountain range, and the backrest nestles one's head in a comfortable position, making it ideal of reading and relaxing. This distinctive design comes with a unique arm shape and soft, yet thin backrests.
In Singapore, Sancal is carried by Grafunkt and Zenith
#6 Michelle chair and stool, SPO1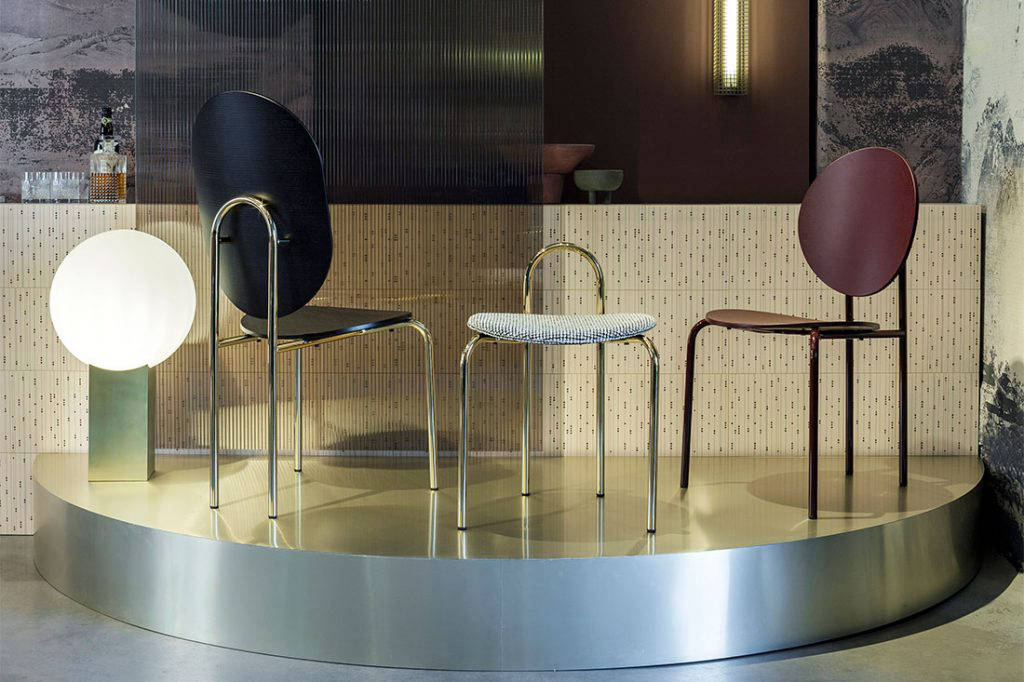 Inspired by the arch that defined the earlier Michelle mirror series, the new seating collection by Tim Rundle is an exercise in pure architectural geometry.
Says Tim: "Working with experts in furniture technology and craftsmanship in North East Italy, the spiritual home of chair making… These pieces continue the bold aesthetic themes established in the initial range, while adding the practical functionalities of dining chairs and low stools."
SP01 is carried by Space Furniture
We think you may also like Solid wood makes its mark at Milan Design Week
---
---